Help make Soca & Calypso Music a category in iTunes, Apple Music & other music platforms
25173
signers.
Add your name now!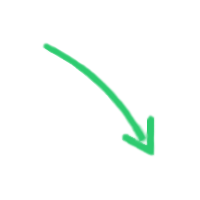 25173

signers.

Almost there!

Add your voice!
Maxine K.
signed just now
Adam B.
signed just now
To whom it may concern
We, the people of the Caribbean do appreciate the availability to sell our music via your services (iTunes), however, we would like in return to be respected as an individual "genre" of music.
Similar to the Reggae genre, Soca and Calypso are styles of music that transcend years of culture and history in the Caribbean and we would appreciate to not be grouped and bound into the class "World Music" as our Caribbean counter parts Reggae and Dancehall are not.

Please let me know how we can make this change so that our genre of music is represented accurately as "Soca & Calypso" and readily searchable and available to the world. This form of music is know worldwide and should not be under shadowed as just "World Music" as most of the music is based on our Many different Carnivals/Celebrations that are celebrated in most of the Caribbean Islands. Please also be aware that Soca & Calypso music stems from almost the entire Caribbean (English, French, Spanish and many more languages).
Please consider this letter and I look forward to hearing the response to this minor request but a major step for our artists & our culture to be heard and discovered for "OUR" art form - Soca & Calypso.
I urge Soca & Calpyso fans to stand up for our music.
1. Please sign this petition (originally started by Ryan Butcher) so that our representation of our art form can come to life as its own entity on this, the most major, music store in the world (itunes).
2. Hashtag: #Socaitunes on all social media outlets
3. Click the link below or go on iTunes and purchase any Soca Artist music:
Blaxx, Patrice Roberts, Destra Garcia, Denise Belfon, Nadia Batson, Alma Boy, Motto, Lavaman, Lil natty and Thunda, VGHN, Iwer George, Tallpree, Shurwayne Winchester, Nessa Preppy, Majah Hype, Dawg E Slaughter, Preedy, Sekon Sta, Erphaan Alves, Adam O, The Mighty Sparrow, Calypso Rose, David Rudder, Kevin Lyttle, David Rudder, Terry Lyons, Jus D, Hyper Sounds, Rudy Live, Wendi, Claudette Peters, Shall Marshall, Marzville, Mr Legs, GBM Nutron, Faith Callendar, Lil Rick, Peter Ram, Lead Pipe & Sadis, Runi Jay, Swappi, Ultimate Rejects, MX Prime, Ricardo Dru, Rayzor RQB, Bunj Garlin, Fayann Lyons, Skinny Fabulous, Kes The Band, Lyrikal, Mr Killa, Farmer Nappy, Kerwin Dubios, King Bubba, Edwin Yearwood, Teddyson John, Leonce, Angela Hunt, Nailah Blackman, Machel Montano, Rupee, Alison Hinds Super Blue...
Thanks for your support.
TeamSoca.com