Sober Living Facility in Hillsdale NJ
264
people have signed this petition.
Add your name now!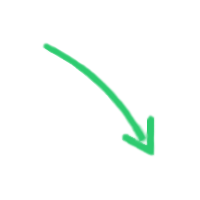 264

people

have signed.

Add your voice!
Maxine K.
signed just now
Adam B.
signed just now
Hillsdale Residents,
An important Hillsdale town government decision is likely to create a damaging change to the quality of life in Hillsdale by way of a major change in our town's Master Plan.
For over two years, a group of Hillsdale Residents, led by the Scozzafava, Sanford, Bohan, Henry and Breen families have been opposing a Master Plan zoning-change application made to the Planning Board to allow rental of individual rooms in a single family house located at 150 Magnolia Avenue, 200 feet away from the George White Middle School, to 4 non-related individuals; they are recovering from alcohol and drug problems,the stated purpose was that it would be a 'sober home'.
There were to be no sobriety support services offered, and no on-site supervision or assistance...it was simply to be a place for them to reside. There would be no criminal background or fingerprint checks on the inhabitants.

The applicant stated the "...target population is 30 years of age and over...professional men…" ---that is to say, no women, nor people who could not afford the $2,500 to $3,500 per person to rent a bed. At those rent rates, the applicant would make $144,000 - $168,000 a year with full capacity of 4 adult men. For all intents and purposes, this type of facility appeared to be a rooming or boardinghouse.
The Planning Board ruled the applicants testimony as"deceitful" and identified this plan as a for-profit business, within an R-4 residential zone...and after a lengthy hearing process (lasting over a year), in October 2014 the Planning Board unanimouslydenied this applicant's request. Since the ruling, the applicant has sued Hillsdale governance and the BoroughPlanning Board in both State and Federal court, claiming discrimination; however, she herself would be discriminating against women, younger people, War Veterans and those who are not wealthy enough to afford the $30,000 - $50,000 yearly rent per bed.
Our Citizens' Group has been made aware that Hillsdale is planning on settling all litigation with this applicant, purely for financial reasons. This will effectively overrule and reverse the decision the Planning Board made a year ago, and cause a major change to the Master Plan and Zoning Ordinances allowing boardinghouse-like businesses to operate in Residential zones.
This also will set a dangerous precedent: zoning by litigation...not just in Hillsdale, but across the United States, since legal precedent would be set. Hillsdale Council has said there is a high likelihood Hillsdale would win in both State and Federal courts; however, they claim the Town's insurance is only offering meager coverage. They claim costs of the litigation beyond that would then need to be covered afterwards by some other means. There are 3,300 taxpaying households in Hillsdale. If the town loses the cases, the cost to the citizenry would be a one-time cost per household of less than $160 (45 Cents per day!)...far less than the cost of a child's annual sports fees, or a coffee each business day for a whole year... And this cost would be purely to preserve the quality of life in our town.

If you love this town--

If you love the quality of life in its Residential areas--
If you love our charming center of town, a small-business hub for the Pascack Valley--
Then you value Hillsdale's Master Zoning Plan.
We kindly ask you to consider signing the petition showing your support. We plan to bring the signatures of support to a special hearing on January 14, 2016 at 7:00pm, called the 'Whispering Woods Hearing'...it is the final chance for Hillsdale Citizens to speak out against settling these lawsuits and preserving the Master Plan.

Support the Planning Board's original decision to keep Hillsdale wonderful: let your voices be heard.

We also ask that you consider forwarding this email to your family and friends to make them aware of this issue. Your support is needed and appreciated.
Please stand with your neighbors at the Whispering Woods Hearing at Borough Hall on January 14,2016 at 7:00pm...let the town governance see the many Hillsdale Residents who value the wonderful quality of life we all enjoy in our great town, and remind the Governing body that we refuse to allow Zoning by Litigation......

Respectfully Yours,

The Hillsdale Resident Group