SOAD SPAIN 2012
177
people have signed this petition.
Add your name now!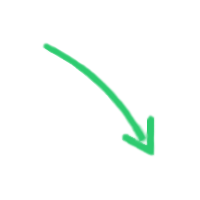 177

people

have signed.

Add your voice!
Maxine K.
signed just now
Adam B.
signed just now
English Version: As it is well known, they are back. You know who I am talking about. The Legendary Band: SYSTEM OF A DOWN. Most of us have been waiting for a long time to have the chance to see them in stage, since we heard the first song, bought the first CD or just wore a T-shirt with his famous open hand. But, in May 2006, Their pause hit the hopes and dreams of seeing this band. Since then, we all listen to them day after day imaginating that some day of our lives we would pogo at Bounce, scream at Chop Suey or just dedicate Roulette to our loved one. Serj Tankian and Scars On Brodway music made this time less hard, but they could not fill the gap that was in the fans' hearts, who wanted a new album or just see them on a marvelous last gig. November of 2010 came and they snatch it away from under our noses. There is an European Tour but without any gig on Spain. Some of us tried to travel to other countries to enjoy a fact as incredible as it is a SOAD Tour but, unfortunately, that privilage has not been a posibility for most of us, perhaps because the situation that we are living, perhaps because of the dates of the tour are the same as the Final Exams in Spain, perhaps because we had to work or just because the tickets were sold out and we could not have come even if we had had the money and the time. Because of all these facts, Some System of a Down fans as YOU are, reader, have decided to move forward and create this online petition to finally make System of a Down know that in Spain we love them as any other country do or maybe more. We want, as all SOAD Fans who live in all Spain, a new gig in 2012 with, at least, One Date in Spain. This is our last hope, this is the last hope we have to be heard by them, sign it and make System Of a Down know that you are in, if we work together, WE CAN DO IT.

------------------------------------------------------------------------------------------------------------------- Spanish Version: Como todos sabeis ya, se han reunido. Todos sabeis a quien me refiero. Los legendarios System Of a Down. Muchos de nosotros llevamos esperando mucho tiempo a tener una oportunidad para poderles ver en directo, desde que escuchamos la primera canción, compramos el primer CD o nos pusimos la primera camiseta con su famosa mano abierta, pero en Mayo de 2006 su separación trastocó la posibilidad de ver cumplido ese sueño. Desde entonces todos seguimos escuchandolos dia tras dia e imaginandonos que en algun momento de nuestras vidas botariamos en Bounce, gritariamos en Chop Suey o simplemente le dedicariamos a nuestra pareja Roulette. Los discos de Serj Tankian en solitario y Scars On Broadway hacían más amena la espera, pero no conseguían apaciguar las ansias de los fans, que querían escuchar nuevo material del grupo, o como mínimo, verles una última vez en concierto en una grandiosa gira de despedida. Llega noviembre de 2010 y nos quedamos con la miel en los labios. Gira europea a la vista pero ninguna fecha en territorio español. Algunos intentaron organizar viajes a otros paises para disfrutar de un acontecimiento como es un concierto de SOAD, y sin embargo, ese privilegio no ha estado al alcance de todos, o bien por los tiempos en los que vivimos, por que las fechas coinciden con exámenes en España, por no poder pedir unos días libres en el trabajo o por encontrarte sin entradas cuando las condiciones por fin te sonríen y consigues dinero y tiempo para ir. Por esto, un grupo de fans de System of a Down como tú, lector, hemos decidido dar un paso adelante, y crear esta recogida de firmas con el fin de que System Of a Down sepa que en España los queremos tanto o más que en cualquier otro país. Queremos, al igual que todos los fans diseminados por todos los países una nueva gira en 2012, con, al menos, una Fecha en España. Este es el único recurso que tenemos para hacernos oir, Firma y demuestrale tu voluntad a este grupo, entre todos PODEMOS CONSEGUIRLO.
Links