Snoqualmie Valley Residents are Worth It
13
people have signed this petition.
Add your name now!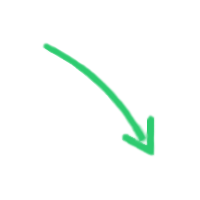 13

people

have signed.

Add your voice!
Maxine K.
signed just now
Adam B.
signed just now
Residents of the Snoqualmie Valley have always experienced the repercussions of flooding and they have been increasingly affected by traffic as more and more people move to the valley. One of the two main roads leading out of the valley, 124th, has been a constant source of problems. Lying low on the valley floor and riddled with potholes, 124th routinely closes during flooding season, even during minor flooding. Its closure causes almost double the normal traffic backup for commuters from the towns of Monroe, Duvall, Carnation, Fall City and Snoqualmie. This is not only a huge inconvenience for residents, but also costs them precious time and money when they are unable to get to work because of the closure of 124th due to flooding.
To resolve these problems, 124th needs to be raised. Although these problems are not new, King County has avoided repairing, improving and raising the road due to the construction costs. These issues are not going to vanish; flooding will always be an issue so long as it rains and traffic is only getting worse with the recent influx of people moving to the valley. Yet the cost is entirely justified. The sheer amount of money lost by residents of Duvall alone who cannot get to work due to flooding and the closure of 124th is reason enough to raise it to the height of the Woodinville-Duvall bridge leading out of the opposite end of town. Many residents are not paid on a salary, therefore when they cannot get to work, they do not get paid. The same holds true for salespeople who work on commission; if they cannot get to work, they will not receive their commission. When residents of the towns along the east side of the valley cannot get to work due to the flooding of 124th, they have less money to spend in their towns, which only hurts the economy of the towns. King County has been given decades of opportunity to raise 124th so it would not close with every minor flood that sweeps over the banks of the Snoqualmie River. Their failure to do so illustrates their disregard for the towns along the east side of the Snoqualmie Valley; appearantly, to them we are not worth the cost.
Without the raising of 124th, we will face another round of severe flooding as unprepared as we were in 2006. It is high time for King County to do something about it. To get this issue resolved, we must raise our voices in unity and then put action to our words. If we simply complain in the comfort of our own homes, we may all agree and never know. We will never get anything done. Yet if we join in unified agreement, petitioning our government for change, we can make change happen. We can prove that we are worth the cost.