Recognition of the Syrian National Council
44
people have signed this petition.
Add your name now!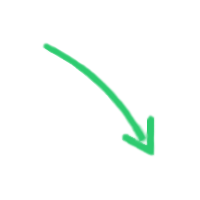 44

people

have signed.

Add your voice!
Maxine K.
signed just now
Adam B.
signed just now
*****English text below *****
Cette pétition a été initiée par Les DEMOCRATES SYRIENS qui soutiennent l'établissement d'une future Syrie démocratique égalitaire.
DEMANDE DE RECONNAISSANCE DU CONSEIL NATIONAL SYRIEN POUR SOUTENIR LA DEMOCRATIE EN SYRIE
Nous demandons à la Suisse de reconnaître le Conseil National Syrien comme autorité représentative du peuple syrien et de proposer l'exclusion du régime syrien actuel de toutes les instances internationales. Le régime Assad a perdu toute légitimité, car il ne cesse de durcir sa répression sanguinaire et sombre dans des dérives mafieuses : enlèvement et torture jusqu'à la mort d'enfants, enlèvement, viol et torture jusqu'à la mort de femmes et de jeunes filles ; représailles sur les familles d'activistes syriens ; entrave aux soins médicaux et représailles sur les médecins qui soignent les blessés ; etc.
Le Conseil National Syrien rassemble plus de 80% de l'opposition et il est largement soutenu par la rue syrienne.
Options de confidentialité des signatures:
Les signatures récoltées seront exclusivement transmises au Conseil Fédéral Suisse, en annexe à cette pétition.
Si vous ne souhaitez pas que votre nom apparaisse également dans la liste des signataires publiée sur ce site
désactivez
"
Show my name in the online signature list"

, ci-dessous.
*******************************
ASKING FOR THE RECOGNITION OF THE SYRIAN NATIONAL COUNCIL IN ORDER TO SUPPORT DEMOCRACY IN SYRIA
By signing this petition, we ask Switzerland to recognize the Syrian National Council as the representative authority of the Syrian People and to exclude the Syrian regime from all international organizations. The Assad regime has lost legitimacy because it continues to tighten its dark and bloody repression: kidnapping and torture to death of children, abduction, rape and torture to death of women and girls; reprisals on Syrian activists' families; barrier to medical care and retaliation on doctors who treat the wounded and so on.
The Syrian National Council reunites more than 80% of the opposition and is widely supported by the syrian street.
Options for signatures confidentiality:
All signatures will be addressed exclusively to the Swiss Federal Council.
If you don't agree to publish your name on the petition website then please remove the click in "Show my name in the online list" underneath.
Links