SMP Basketball Goal Regulations
95
people have signed this petition.
Add your name now!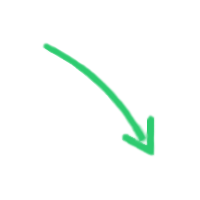 95

people

have signed.

Add your voice!
Maxine K.
signed just now
Adam B.
signed just now
Date: May 25, 2020
TO: Sugar Mill Pond Community Management & Sugar Mill Pond HOA Board
RE: Basketball Goals in Sugar Mill Pond

Dear Sir/Madam,
In light of your May 14, 2020 correspondence and fine assessed to David Knight at 204 Shore Drive regarding the basketball goal at the rear of his property and his request thereto, please be advised that we object to your response. David and I share this basketball goal; I bought the goal and David agreed to put it on his property. The goal is used by many children and adults and does not pose a hazard in any way. The goal faces the T in our alley way and is not blocking traffic.
At the March 11, 2014 Homeowner's Association Board Meeting, the board expanded the regulations for basketball goals as addressed by Teddy Beaullieu. At that time, this particular goal was approved by Teddy and it has been in this spot since that time. If you would like a copy of those minutes, I'll be happy to furnish you with those. The goal did break and was replaced in December 2019 but the location remained the same. As of a few months ago, David began getting letters with requesting that the goal be taken down; recently, he was fined.
It has come to light that many of the residents in this community have the same objections to the issue with basketball goals as we do and I write this on behalf of myself, David and Michelle Knight, and the below residents in the community of Sugar Mill Pond.
It is our understanding that, if a resident has a basketball goal, the goal is to be portable, facing the driveway or to be moved in and out for each use. The goals are not to be attached to the property in any way (i.e. cemented in or attached to the home).
First of all, to request that a 10 foot basketball goal be moved in and out after each use, is not practical; these types of goals are usually weighted down with sand, rock, or water in order to be stable for use; even if they are not weighted down, to ask someone to move a large basketball goal in and out is absolutely ridiculous. Our kids should be able to go play when they want to. Some of these kids are home with babysitters after school and some have single moms who simply cannot move these goals.
With regard to the issue of the goal facing the driveway, that is also not practical. Most of our driveways are short and many of our driveways (mine and David's) are on a rather steep incline making it impossible for the playing of basketball. Again, another impractical rule.
I have been told that one of the reasons that basketball goals are objected to is to discourage children from playing in the alley. We understand that but, we have no other option. It has been brought to the attention of Community Management and the HOA Board that a basketball court (or even a ½ court) in Palfrey Park would be great. Many residents have even agreed to contribute to same. However, we have been told that a basketball court in the park would attract people not living in Sugar Mill Pond. There is a very easy remedy to this; put a locked gate around the court like we have with the pool and signs that say "residents only." Allow residents only or residents with 1-2 guests.
Many of us have elementary, preteen, and high school age children who need healthy activities and outlets instead of video games and electronic devices. There are many activities in this neighborhood for young children and adults. However, these kids who need healthy activities the most are overlooked and parents are frustrated. Easter egg hunts, Santa Clause, train rides, a playground, and our small swimming pool are not appealing to this age group of kids. Kids this age really need healthy activities and you are taking that away from them leaving them no choice but to go inside and play video games or watch TV.
We request that either our goals be approved as long as they are not blocking traffic or a hazard and the rules implemented are reasonable and practical. If this is not possible, we request that a location for a basketball court or a ½ court be found for these kids and built.