Smith College: Renew the Lease on Green Street Cafe, a New England Cultural Institution!
23
people have signed this petition.
Add your name now!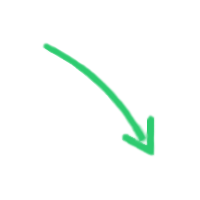 23

people

have signed.

Add your voice!
Maxine K.
signed just now
Adam B.
signed just now
We, the undersigned, politely petition the administration of Smith College in Northampton, Massachusetts to immediately renew the lease of Green Street Cafe, offering it at least a five year term.
This beloved restaurant and cultural center will close its doors after Jan 20, 2012 if Smith College does not take action.
As you know, this is no ordinary restaurant. Musicians, artists and poets from across New England, as well as NYC, visit this charming place to share their talents with an appreciative crowd. The restaurant uses locally grown produce and prepares the most delicious of meals to people who come from far and wide for the dining experience.
Unfortunately, Smith College's actions in recent years could lead to the demise of this business, which has served its community for nearly two decades (signers, please see the blog entry and links below for reference). This eatery has become a welcoming and much-loved community gathering place and many will be devastated if it leaves.
Please do the right thing. In this society and world we already live with enough division and antagonism. How will you show students and staff how to live in a world of diverse stakeholders if you cannot maintain good relations with your next door neighbor -- even bullying it out of existence? What kind of example is that? Can you not instead demonstrate the principles of tolerance and goodwill and work constructively with this cultural institution, doing everything you can to preserve it, not destroy it?
If you do nothing, you will forever tarnish the reputation of Smith College in the eyes of the undersigned and the many others they know and connect with. Actions will always speak louder than words. What parents would want to send their daughters to an institution that boasts its environmental ethics when at the same time violating the basic values of community? Who wants their daughters associated with a school that has as its legacy the destruction of a gathering place loved far and wide for its food, arts, culture and neighborliness?
We urge you to do the right thing. Renew the lease -- offer a lease of at least 5 years. Work with Green Street. Imagine a happy ending to this story. Green Street is popular among students, staff, alumni and visitors to Smith College -- as well as locals, visitors and even celebrities. This gathering place can become the catalyst for constructive conversations, dialogue and goodwill between "gown" and "town." There is no better way to forge friendships than while sitting around a table eating some really good homegrown food and listening to really good music.
In the spirit of the holidays, we again urge you: renew the lease. Do the right thing.
Here is a blog post about the restaurant, written by the owners.
"In 2005, Rachel Maddow and Susan Mikula co-hosted (as guest chefs) the first of many actions to raise money for our legal expenses and to bring community attention to the fight we were in with Smith College over our lease and the existing zoning restrictions.
Rachel continued to come to the defense of our neighborhood in an address at Smith this spring: "...you will not seek to reach your goals by stepping on the neck of your community." (Rachel Maddow Smith College Commencement 2010)
Green Street Cafe was in its tenth year of a 20- year lease when Ford Hall hit us. We were a successful business with a good rate of growth and no debt. Ford Hall opened a year ago. Once again, business is very good with a healthy rate of growth BUT the debt we accumulated during the construction years of Ford Hall is enormous and there is not enough time (2 years) remaining on our newest lease (3 in 3 years with a 50% increase in rent) to restore our financial health.
Smith misspent hundreds of thousands of dollars to destroy the protections that small independent businesses rely on for their success and survival. Smith College's actions have been outrageous and righteously condemned by their own community and the community at large.
The administration seems manic in their determination to destroy us. Again we ask the Smith community to remember their Presidents pledge to keep us "whole".
Our situation needs to be realistically evaluated and responsibility taken for a solution. The time for corrective action is now, please.
John Sielski and Jim Dozmati
Green Street Cafe Northampton"
Links