Bring Back Smack Daddy!
59
people have signed this petition.
Add your name now!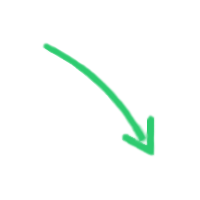 59

people

have signed.

Add your voice!
Maxine K.
signed just now
Adam B.
signed just now
We, the loyal members of Jellyfish, demand the immediate return of Smack Daddy to TalkN'Smack during the noon chat show. Smack Daddy is synonymous with TalkN'Smack. His presence gave members the confidence that a) real people were running the show, and b) management must really care about the members, to be willing to donate an hour plus-or-minus to conversing with us every weekday. We hold no illusions that Smack Daddy was always the same person (or that he was even always a male). But he was always a consistent (and fun) leader who knew members by name and fostered a sense of not just community among the members, but support of the company among those members as well. Smack Daddy does not have to be the same person(s) that portrayed him before, but he does need to maintain the persona from before, and to be consistent with it daily. His job responsibilities need to include: referring to past chat events/drama, Spotted Cow, 80s pop culture, and getting one over on Carl (and if you could bring Carl back, too, that'd be great). Jellyfish/Microsoft, we the loyal members have stuck with you through thick and thin. We've endured many a "tangled tentacle," we've traveled across country to Smack Fest and to Smack Meetings in cities across the US, we've sent you gifts paid for out of our own pockets (with the savings we've earned through Jellyfish), we've created Jellyfish browser extensions and Jellyfish tip sites and Jellyfish Smacks of Shame. We've even created our own terminology based on events that happened in the Smack. We've embraced Jellyfish not just as a fun way to pass the time and to save a little money, but as a part of our everyday lives. Jellyfish is personal to us. Smack Daddy is personal to us. And we want him back. We the undersigned demand the immediate return of Smack Daddy to the noon weekday Talk'NSmack.