Mandatory Helmets and Pitchers Masks for Slow Pitch Softball
231
signers.
Add your name now!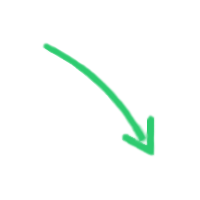 231

signers.

Almost there!

Add your voice!
Maxine K.
signed just now
Adam B.
signed just now

On Saturday, April 24, 2010, a teammate was hit by a line drive while pitching in a slow pitch softball tournament. He was pitching in a one-pitch tournament when a line drive was hit back at him. He turned his head and attempted to put his hands up to protect himself, but the ball was too fast. It struck him in the neck, just behind his jaw, causing his carotid artery to rupture. Ultimately, he passed a few hours later in a local hospital.
http://www.nbcwashington.com/news/local-beat/Fun-Loving-Humanitarian-Father-of-6-Killed-in-Softball-Accident-92142614.html
George Crisp was well known in the community, in his church and on the softball field. He was a husband, father of 6 and a man that spent time traveling the world building homes, shelters, orphanages and churches for those who couldn't do so themselves. He was known for his kind heart and his sense of humor.
Having played softball for many years, I have been a personal witness to the evolution of the game. It used to be a great way to get out with friends during the week during league ball or spend the weekend with teammates and family at a local tournament. Yes, there were players that were hurt by a batted or thrown ball, but the severity of the injuries were not as bad as they are now. Although an altered bat was not the cause of this accident, today, many players are using altered bats. Bats are rolled, shaved, baked and who knows what else. There are many arguments on how to keep this from happening or how to regulate the usage. Unfortunately, many of these methods are impractical. So, the players continue to buy and use them to be more competitive not just in tournaments, but in league ball. This has created a much more dangerous environment for pitchers and base runners alike. Not only does the use of altered bats threaten those running the bases, but also errand throws. A thrown ball hitting a runner in the head can and has caused serious injuries, to include comas.
Since we are not able to control the use of altered bats and/or errand throws, the sanctioning bodies must step up and make the use of helmets and pitchers' masks mandatory. Some may argue that players may quit because of this, but I think that number will be minimal. Not only minimal, but insignificant compared to the impact of having another player killed by a batted or thrown ball. There are obvious dangers and we need to protect the players. Helmets and masks shouldn't be optional, but mandatory. It shouldn't be a choice, but a requirement. If a pitcher decides to not wear one and he is hit by a pitch, those that are left here to deal with the impact of that accident are going to be affected for the rest of their lives. This isn't something that should be left to choice.
I did have someone ask who would pay for the helmets. It is a fair question. Here is my reply:
"My thoughts would be that a team would buy one or two pitcher's masks and 5 - 7 helmets. That cost taken from sponsorship money, or divided amongst the team, would be well worth the investment. Players today will spend $300+ on a bat. If my coach asked me to spend an extra $50 to help pitch in for this type of equipment, I would do so without thinking twice. I realize the leagues wont supply them and that some will be upset with having to purchase them for the team. But, I can assure you that paying an extra $50 per player (that is a high estimate), is less painful than losing one of your players on the field. Most teams stay together for years. Because of this, the equipment wouldn't have to be repurchased each season. The leagues could also recycle helmets if a team does disband. The league could buy the helmets at a fraction of the cost of a new helmet and then resell at a discounted rate to teams that need them. Just a thought."
Please sign this petition to make helmets for batters and helmets/masks for pitchers mandatory in slow pitch softball, to not only protect those playing the game, but their families as well.
Links