Celebrity Leadership and Take-over
138
people have signed this petition.
Add your name now!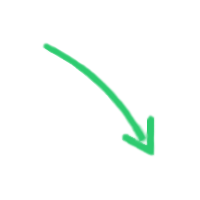 138

people

have signed.

Add your voice!
Maxine K.
signed just now
Adam B.
signed just now
First and foremost, we know that signing this petition does not mean we take it seriously, but rather, we want to send the following message to Tinsel Town. We believe that celebrities know far more than the rest of us and even President Bush and his cabinet. We know this simply because they are pretty, famous and have lots of money. We average Americans need to wake up and see that what they say must be true and the Bush administration is foolish not to heed their advice. Most of them can sing, dance and tell funny jokes so we don\'t care if they try to defend cop killers. Also we don\'t care if some of them seem to like Fidel Castro, Joseph Stalin or other murderous dictators because they should be the ones telling the rest of us what to do and how to think. Who cares how they got their status. Even those born into the industry or close to it should be able to do mean things like make fun of Republicans with Alzheimer\'s disease and other fatal illnesses plus do things they tell us not to do like steal from clothing stores and drive SUVs. We also don\'t care if political prisoners are being tortured, having their toes cut off, and tongues cut out, anal canals probed and raped with weird objects and testicles shocked because movie stars only have to pretend to get their bodies dissected by aliens and that kind of stuff. They can just say Sadam is a bad man and everything is cool. Plus when they are in other countries, they get treated like they should by meeting with very important people and staying in beautiful suites. So they don\'t have to worry about anything else and are able to be nice to other world leaders so countries like socialist France will like us. The females can wear short skirts when meeting with Kim Jong Il so maybe he won
Sponsor
http://www.badceleb.com http://www.knowwhatsucks.com Complete strangers, 1 friend and I.
Links
3/04/03 I don\'t know if I will actually send this. I was just venting when I wrote it. However if you perceive (while noting my sarcasm) some celebrities the same as I do, then please sign this petition. I will still make the # of signatures public on my Web site. The John and Ken Show: http://www.johnandkenshow.com My sites: http://www.boycottceleb.com http://www.knowwhatsucks.com http://www.cheaplove.net email:contactus@badproducts-n-stuff.com I would prefer readers use the discussion board only because I am better about reading that than my email. Also, I am unable to view comments along side signatures because I\'m using the Quick Pettion format. I do have a list of names and stats however and when I collect a substantial amount of signatures, I will post the # on this page. To leave comments about this petition, please use this link: http://www.ipetitions.com/boards/viewtopic.phptopic=1562&forum=6&2