The Return of The Slam-Door Train.
21
people have signed this petition.
Add your name now!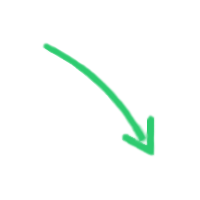 21

people

have signed.

Add your voice!
Maxine K.
signed just now
Adam B.
signed just now
The Petition: To see the return of at least one Class 421 Slam-Door train into passenger service. The Issue: It has been argued that Slam-Door trains were dangerous, old, and uncomfortable, however only one of those statments is actually true. In comparison to modern trains which ARE uncomfortable due to the interior arrangement and extreme overcrowding, it would have been far better to keep just a handful of Slam-Door trains running to ease this discomfort and create a better travelling environment for commuters. In comparison to modern trains, Slam-Door trains were never the most visually attractive things in the world, however they were built for a purpose and they fulfilled that purpose exceptionally well for 50 years. On closer inspection, Slam-Door trains were comfortable, spacious, accessible and had the now non-existant addition of fresh air within all the carriages making a better travelling environment. In contrast to modern trains you basically have a sealed environment with no opening windows and a noisy air con unit with an obnoxious "buzz". Not forgetting the provision of extremely uncomfortable pieces of material covered wood for seats and the lack of interior space. The Excuses: It has been said amongst many other things that Slam-Door trains are old, dangerous, uncomfortable and inaccessible. These are statements which can now be seen as totally or partially untruthful as in our view they have ben replaced with something 100 times worse. The decision was made to withdraw them based simply on the fact that they had "Slam-Doors", they did not stand up to high speed head-on crashes and they were simply "life expired". Yet opening and shutting a door has never been a problem for anyone using these trains for the last 50 years, neither has head-on crashes since the introduction of new safety equipment fairly recently. The Facts: The equipment used on "Slam-Door" trains will not be "life expired" for at least another 6 years. Head on collisions are now virtually impossible following the introduction of the Train Protection Warning System (TPWS) which stops a train on passing a red signal or exceeding the speed limit. Slam-Door trains were factually more comfortable and "asthetically pleasing" than modern trains. Slam-Door trains were never wheelchair accessible, however with a little effort the "Brake Van" or "Guards Van" area can be refitted to create a very pleasant environment for a wheelchair user. The number of persons falling from a Slam-Door train has fell dramatically from around 20 years ago, while it is a tragic accident when it does happen, this type of incident was virually unheard of in their later years of service. Common sense prevails and safety notices are displayed for your own protection. Slam-Door trains were of the most reliable if not THE most reliable fleets of trains in the country during their time in service. This was due to their simple design and construction. Modern trains are all computer controlled, substantially increasing the chances of a fault occuring on a regular basis. The Solution: We can see no issue with at least ONE Slam-Door train returning to main line service considering the above points. Despite their age, these trains have done sterling service and still have huge potential for use on passenger carrying services. PLEASE SIGN OUR PETITION TO SHOW YOUR SUPPORT. FOR FURTHER INFORMATION, PLEASE CONSULT OUR WEBSITE.
Sponsor
The Save The CIGs Group. Specialising in Class 421 \"4-CIG\" Electric Multiple Unit Trains.
Links
http://www.savethecigs.org.uk general@savethecigs.org.uk donations@savethecigs.org.uk (Paypal)