SKC - restore the original DNA
117
people have signed this petition.
Add your name now!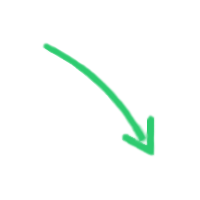 117

people

have signed.

Add your voice!
Maxine K.
signed just now
Adam B.
signed just now
Dear Sirs,

Hope you will accept this email as a formal complaint after months of disrespectful behaviour on your side towards the club's paying customers - a feeling that hugely resonates with several other fellow members. There's such a widespread dissent among most of us that I would be surprised if these words reached you unexpectedly.

Many of us have been members since the opening of the club - it used to be a temple of wellness, relax, sophistication and luxury. It's really sad to see how your current management has been deteriorating that initial DNA and has been turning this place into a visibly cheaper and second-rate facility: from the way the changing rooms are kept (they used to be impeccable and tidy; now they are constantly messy and dirty. Clean bathrobes are almost impossible to find, and the cheap toiletries and toothpaste brands you're now providing are a tangible manifestation of the cheap strategic direction your management is taking. Not to mention the women's steam room and lockers which have been broken for ages) to the way you have handled the renovation of the Banya. I am sure, as you have pointed out on your communications throughout that period, that the previous management has noticeably failed to provide a safe and efficient facility and leaks were a daily issue, however it is unacceptable that who's losing out in such situation are the paying customers. I believe I speak loud and clear for everyone when I say that nobody would have felt offended/ripped off if the Banya had remained closed for some days - we would have gladly understood and welcomed the renovation. However, paying the full price of a wellness membership when two thirds of the wellness facilities had been closed down for more than 3 months is ludicrous and I hope you will agree with me that it is totally disrespectful. You could have handled it elegantly, at least offering members some sort of compensation (a reduced membership or some complimentary wellness treatments) as a sign of goodwill that would have made us feel appreciated and valued; sad again to notice that customers are clearly not your priority and your only concern is solely to increase revenues. The icing on the cake of such discomfort and sadness has been the insane decision to relocate the gym in a tiny room in the basement - we are all quite shocked to see the new one. Well noted that the top floor location was not appropriate to accommodate heavy machineries, however the new location is frankly disgraceful, suffocating and much worse than an average Pure Gym. This is shameful and I cannot even understand how this has been approved in the first place thinking it would be well received by your audience - really embarrassing.
Equally, I struggle to understand why disrespecting and disregarding the wellness component, which was the feather in the hat of your premise, in favour of turning the club into a more social club (in a market where people would much more willingly join Annabels, 5H or Soho House than SKC...).

I'm most sure this email will be of no use as it's evident you're now targeting different demographics and the concept of the club has been radically rewritten to alienate current members in order to get new ones, however after having considered the SKC a second home for 5 years, I couldn't help but expressing my huge disappointment and sadness.

I would like to conclude this email with a huge praise though - the staff at the reception and at the bar has been the best team this club has seen since its opening and their kindness and professionalism make this situation slightly less bitter.