Make Virginia Beach Skate Friendly!
23
people have signed this petition.
Add your name now!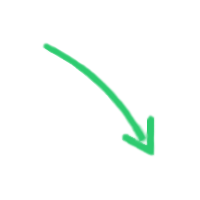 23

people

have signed.

Add your voice!
Maxine K.
signed just now
Adam B.
signed just now
This is a request document to state that the City of Virginia beach Oceanfront area should consider becoming Skate Friendly. We have an enormous population of Skaters, Skateboarders, and Skate shop sales that make this in the interest of the City of Virginia beach. What we propose is that the area that has been currently set aside for Skate activity located near the oceanfront is insufficient and unsafe for Skaters, Skateboarders and Roller bladers. I was informed by City Officers that the only area's that skateboards are allowed during anytime in the current season is North of Pacific ave. If you survey the north side of Pacific avenue, you will find that the area's are scattered with broken sidewalk (I mean inconsistent sidewalks, and areas that are unsafe) On the south side of Pacific ave, there is more consistent sidewalk area's, but it is still somewhat unsafe and would not be a recommendation for a Skate/Skateboarding area. Part of the recommendation is to provide a place that Skateboarders/Skaters/and Roller bladers can go and skate near the oceanfront safely. The current bike path of Virginia beach, is hard paved and designated for Bicycles. This path is great, however it is narrow and doesn't include a place for Skate traffic. With the new insurgence of Long Board Skating, or Cruiser Style Skateboards, along with the new style paddle skating this add's to an increase of skateboard traffic. Currently we sell all of this new gear right at the Oceanfront stores. 17th Street, Rk's Surfshop, JucieBox surf, Hotline Surfshop, Coastal Edge shops (there are 3 or 4 at the oceanfront) WRV, Corner 24 Surf and Skate, and a few others. The oceanfront tourist shops like Sunsations, or Virginia Gift shop also carry and sell some Skateboards/Skate items. Because of the local Skate economy and influx of the sale of Skate based equipment, it is only good business to support Skate safe area's at the Virginia beach Oceanfront. This would go hand in hand with the once proposed oceanfront entertainment complex that touted a possible oceanfront skate park. If such a business venture does take place, it will bolster the need for such skate friendly accommodations. Our solution, doesn't ask for major construction or modification. Our proposal is for the city to consider widening the area that is designated for bikes, and make it a joint path that could accommodate Skate traffic. The only safety precaution would be that bike traffic would have to be mindful of the new increase in Skater traffic in that area. We believe that if the area that is currently designated for bike traffic was made double wide and repaved, this would provide ample safe room for skateboarders and skate traffic to be welcome at the oceanfront. This would also increase safety for skateboarders by not having them next to a 35mph roadway where cars often exceed the speed limit. We believe that the current designation for Skate traffic is unsafe, and for this reason we are asking that you consider this petition and proposal. A more formal proposal may be drafted upon recommendation. Thank you for supporting a Skate Friendly Virginia Beach Oceanfront. We hope that you consider and implement this proposal. Sincerely, Michael Hensen a concerned citizen.
Sponsor
Organik Design Studio Output Media www.michaelhensen.com
Links