SJS Strong
96
signers.
Add your name now!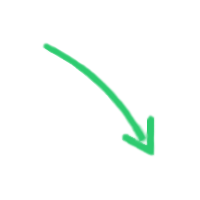 96

signers.

Almost there!

Add your voice!
Maxine K.
signed just now
Adam B.
signed just now
Dear Ms. Bigelow,
The purpose of this letter is to address the current state of affairs at Saint Joseph School (SJS) in Herndon, Virginia, and the manner in which the Catholic Diocese of Arlington is managing this unfortunate situation. This letter reflects the collective perspective of the families who have signed below, as well as others who have provided direct feedback to the Parents Advisory Group, which was formed to ensure the true stakeholders of SJS – the parents and students – are clearly heard and represented.
Communications to the SJS Community
As you are well aware, on February 12, 2018 at 8:52 PM, Fr. Tom Bourque (Fr. Tom) sent an email to the SJS Community advising of his decision to "…move SJS forward with a different Catholic leadership model for the 2018-2019 school year." This new model would effectively remove the current principal (Mrs. Cindi Conroy) and two existing directors (Mrs. Eileen Lau and Mrs. Sara Beltran), and replace them with a new principal and one assistant principal. In his communication, Fr. Tom did not provide any specificity regarding how he intends to "move SJS forward." He did, however disingenuously, thank the administration team for their service, while admonishing parents to "rest assure[d]…this change will not impact the current school year." To be clear, Fr. Tom's decision has profoundly affected the SJS Community, and has created a toxic environment for the school's staff, parents, and students.
On February 16, 2018, you (Ms. Bigelow) – in your capacity as Superintendent of Schools, and no doubt in response to growing turmoil – sent a letter to the SJS Community with the stated intent to "clarify some items." In this letter, you reaffirmed what many concerned parents had already, and unsatisfactorily, heard from your office, that "…it is ultimately the pastor who is responsible for the administration of a school at a parish, and he shares that responsibility with an administrative team. As such, the pastor may make changes to a school's administrative structure as he deems necessary." You indicated that the Office of Catholic Schools "will work closely with Fr. Tom as he begins the search for a new principal," and that a "senior member" of your office will "serve on the search committee to provide guidance in the process." Your letter has not clarified any issues. To the contrary, it fails to address any of the specific concerns raised by the SJS Community. Moreover, your reminder that "transitions can be difficult and fraught with anxiety" is condescending and appears to trivialize and minimize the gravity of the current situation.
As such, and in response, we respectfully request the following:
A timely, detailed explanation regarding Fr. Tom's strategic vision for "moving SJS forward," to include how a "different Catholic leadership model" will accomplish his end goal. Absent immediate transparency, and in light of additional concerns as discussed below, we are left to conclude that Fr. Tom's ill-timed decision (post-Catholic Schools Week, two days before Lent, and one month in advance of the SJS annual fundraising event) was personal and retaliatory in nature.
An explanation as to how the Diocese investigates, and how personnel are protected from, potential acts of retaliation.
An explanation as to how the Diocese intends to manage the leadership void that may occur as a result of Fr. Tom's decision, to include the Diocese's plan for hiring qualified teachers (professionally and spiritually) should there be a mass exodus of current staff.
Clarification and documentation regarding the policies supporting the Diocese's position that a pastor, despite numerous complaints regarding his character and behavior, is ultimately responsible for the administration of a parish school.
Clarification regarding the Diocese's guidelines enabling Fr. Tom to "make changes to [SJS's] administrative structure as he deems necessary." This should include an explanation and documentation regarding the checks-and-balances in place to ensure that a pastor does not abuse his authority when making decisions that disrupt a school's day-to-day operations.
An explanation as to the hierarchy and accountability within the Office of Catholic Schools, Diocese of Arlington. Specifically, whom must Fr. Tom consult with and receive approval from before making sweeping leadership changes within SJS? If there is no approval process, we view this as a dangerous abdication of responsibility by the Diocese.
Identification of the "senior member" from the Office of Catholic Schools who will serve on Fr. Tom's search committee for a new administrative team, as well as the criteria that will be used to identify prospective parents for inclusion in the search committee.
Character, Commitment, Qualifications, and Suitability
Undoubtedly, many of the concerns you have heard over the past weeks relate to Fr. Tom's character and commitment to the Saint Joseph Community writ large. Many examples of Fr. Tom's indifference, lack of responsiveness, and hostility have surfaced, causing grave concerns for parents of SJS students. Overarching themes pertaining to Fr. Tom's character, commitment, and suitability are as follows:
Unprofessional demeanor, bullying, and yelling at SJS staff, creating an untenable and hostile work environment
Angry outbursts directed at the SJS PTO and Fundraisers
Noticeable lack of interest and participation in SJS functions and activities, to include but not limited to: the annual Christmas concert (which Fr. Tom relegated from our Church to the school gym); annual SJS Talent Show; grade-level events, to include special masses; classroom visits; and participation in extracurricular activities sponsored by SJS, to include the Boy Scouts and Girl Scouts (for which numerous SJS administrators and teachers attend)
Prohibiting certain SJS-sponsored events from being held at the school, such as Daisy Troop meetings
Threatening, on numerous occasions, to alter or potentially end SJS's involvement in Catholic Youth Organization (CYO) programs, despite Bishop Burbidge's emphasis and support for these programs
Repeated failure to respond to parishioner concerns
Compounded by the above are the concerns by many that Fr. Tom does not exhibit or maintain the qualifications necessary to effectively administer SJS. We acknowledge that Fr. Tom has earned numerous advanced degrees: some in educational administration. However, a degree is meaningless if the holder does not possess the innate qualities necessary to put that which was learned into action – in this case, effectively administering a Catholic elementary school. In fact, we found college course ratings ("poor" and "awful") from St. Francis University that described Fr. Tom in terms that conform to experiences many within the SJS Community have witnessed first-hand. Examples include, but are not limited to the following: "unhelpful;" "rude;" "egotistical;" "an absolute jerk;" "not clear…not organized;" and "needs lessons in teaching methods, and more importantly, how to work with people."
Based on the above and our lived experiences, it is our opinion that Fr. Tom does not exhibit the requisite character, commitment, disposition, or qualifications to oversee SJS. The pastor of a Catholic school should be visible to the student body; possess the temperament of a loving, caring, and responsive shepherd; play an active role in the formation of our children, particularly their sacramental development; and serve as a positive role model. Unfortunately, Fr. Tom has failed our children on all accounts. Moreover, his hubris has created a virulent environment in which public discourse is chilled.
As such, and in response, we respectfully request the following:
Affirmative confirmation that the Diocese of Arlington is investigating the concerns and complaints of the SJS Community, to include a detailed explanation of the protocols invoked when complaints of hostility arise against a pastor.
Documentation regarding the Diocese's policies, to include disciplinary actions, as they pertain to hostility in the workplace – particularly within a school environment.
If there is a finding of hostility in the workplace, an explanation as to why the current leadership team (Mmes. Conroy, Lau, and Beltran) should not be afforded the opportunity to be included in a new "leadership model."
An explanation regarding the codified relationship/agreement between the Diocese and the T.O.R. Friars to staff the Saint Joseph parish and school (which is one of the largest K-8 within the Diocese), as well as details pertaining to oversight of these functions.
Transparency with regard to Fr. Tom's professional qualifications and credentials to oversee a Catholic grade school (SJS), as well as his past performance record.
Transparency with regard to the Diocese's prior knowledge of Fr. Tom's unprofessional demeanor and inability to work well with others, to include details as to how Fr. Tom was entrusted with running a Catholic school if these facts were previously known. More specifically, was Fr. Tom a known problem that was simply moved from one assignment to another to avoid appropriate counseling, remediation, or disciplinary action?
Safety and Well-Being of SJS Students
Many within the SJS Community have concerns regarding the safety and well-being of our students, despite your assessment that our children are "well-cared for and safe at the school." We suspect that you have not actually visited SJS since Fr. Tom sent his email on February 12, so your "confidence that the school will be led in a calm, caring, and faith-filled way" strikes us as dismissive of the underlying concerns set forth above, particularly those relating to hostility perpetrated by Fr. Tom.
In addition, several concerns have been raised regarding the use of SJS's surveillance capabilities. The SJS Community supports the use of surveillance on school grounds for security purposes. However, some parents believe that Fr. Tom and/or his staff, at Fr. Tom's direction, regularly reviews surveillance CCTV, behind closed doors, primarily to scrutinize students, parents, and teachers. It is our expectation that surveillance CCTV be reviewed with the primary purpose of identifying security gaps and improving protocols, and not for post-disciplinary action.
Tensions are high among the SJS staff and parents, which has had a negative impact on the collective spirit of our close-knit community. We suspect that Fr. Tom's anger may grow as he faces enduring challenges regarding his untimely decision to change the direction of our school without providing any context. Moreover, as more examples of Fr. Tom's hostility arise, so rise our concerns that our children will be exposed to his anger and/or unsafe conditions. In today's world, concerns of this nature cannot be ignored, and the SJS Community will not tolerate inaction or an attitude of indifference from the Diocese.
As such, and in response, we respectfully request the following:
Removal of Fr. Tom (temporarily or permanently) as administrator of SJS, pending a full investigation, and findings, related to actual and alleged acts of hostility and retaliation. Fr. Tom should not be involved in any school decisions until there is a final, official, and transparent resolution to this matter.
In closing, the SJS Community is saddened by the turn of events that have transpired over the past weeks at our school. We are disappointed in the communications we have received from your office, as they demonstrate a lack of sincerity and appreciation for the current situation at SJS. We are concerned that the Diocese has failed to timely and effectively address a potential known problem (Fr. Tom) within its ranks. We are apprehensive regarding the safety and well-being of our children given the actual and alleged incidents of hostility by Fr. Tom. Finally, we fear that Fr. Tom's continued presence will cause additional damage within the SJS Community, which is already fractured.
We know that you undertake your job prayerfully and are passionate about Catholic school leadership – so passionate, in fact, that you wrote your dissertation on attrition factors affecting Catholic school elementary principals. You have indicated that one of the most critical factors "is the pastor-principal relationship and whether or not the principal has received clear guidelines and expectations for their role, vis-a-vis the pastor's role." The SJS Community has little insight into the guidelines and expectations that Fr. Tom has provided to the SJS administration team over the past three years. We do, however, have the collective examples and experiences that are set forth in this letter, which offer a troubling characterization of Fr. Tom. The pastor-principal relationship, like all others, is a two-way street. Each party is deserving of dignity and respect. No amount of clarity on "guidelines and expectations" can forgive anger and hostility in the workplace – but the truth may mitigate many of the perceived shortcomings of the SJS administrative team.
The Office of Catholic Schools within the Diocese of Arlington should hold its pastors to the highest standards. As parents within the SJS Community, we expect – and will accept – nothing less. We look forward to a prompt response from your office, the opportunity to further assist in the evaluation of this situation, and a timely and satisfactory resolution to this matter.
Sincerely,