Sin City Jobs
1431
signers.
Add your name now!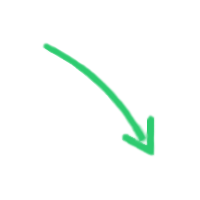 1431

signers.

Almost there!

Add your voice!
Maxine K.
signed just now
Adam B.
signed just now
Sin City Jobs- Dear Sin City Employees(past and present), Entertainers, Vendors, and any one else who earns an income through Sin City Cabaret. Many of you are wondering whats going on....and why Sin City has closed its doors.
Here is the true and untold story...Starting in December of 2014 , the NYPD started an undercover investigation to try and solicit prostitution and make drug purchases at Sin City Cabaret. There were 4 undercover officers who came in between Dec. 2014- May 2016, one year and a half! (what a waste of tax dollars) What were the results? Out of numerous visits, an average of 30 times each, they allegedly bought 3-5 times each contraband (drugs) from 5-7 people (entertainers, security guards) We should also point out the fact, that the majority of the alledged buys were premeditated, meaning the undercover officer would call the contact they made from sin city, at around 3pm in the afternoon. The undercover officers would then coax, persuade the contact to ask them to bring them drugs at around 10-11pm when they arrived at the Sin City location. The amount of drugs they allegedly bought were in small quantities, meaning a percocet pill for $20, cocaine wrapped up in a dollar bill for $20-$30. It was done out of sight of management and ownership, and in violation of the Sin City contract. Five out of the seven people involved during this undercover operation, had been terminated by Sin City's Management most of them for one reason or another, prior to Sin City's management and ownership being notified of this investigation. In other words, these individuals were "bad apples". We, at Sin City, "police" ourselves and staff and we do not allow, in fact we condemn any illegal activity to take place within our 4 walls and any suspicion of it has always been dealt with immediate termination.
On June 25th 2016 Sin City was served with a Nuisance Abatement order. What is a nuisance abatement order? This was a law made in 1977 to allow the NYPD to go after illegal prostitution, gambling, and drug spots throughout NYC. Its purpose at the time was to try and clean up Time Square. It allowed the NYPD to come in with no warning to a place and shut it down. Based on phone calls or even unverified tips received. Throughout the years this law was abused and most recently in Oct. 2016 House Speaker Mellissa Ververitto has amended the law, that any nuisance abatement must be first met with a warning to the owners of the property. Why? Studies showed that most of nuisance abatement done over the years, targeted mostly minority neighborhoods, in Hispanic and Black establishments, that yielded very small results. Read more about it HERE.
In effort to prevent being closed down, when served with the Nuisance Abatement Order, and potentially have over 100+ employees loose a days work, Sin City's owners agreed to pay NYC $100,000 fine with no closure. Unfortunately this was not the end of it. Post the nuisance abatement order- it caused a domino effect for other agencies and politicians to come after us as well. Almost if you like to call it a "witch hunt". Politicians jumped on the bandwagon making statements that were completely false to paint a negative image of Sin City to their constituents, calling us "bad corporate citizens", although the truth is Sin City has been a prime example of what a good corporate citizen should be, by providing lighting, surveillance, in place that was once a dingy dark area with higher crime rates compared to today. It provided over the last 14+ years thousands of entry level JOBS to the immediate area, and most importantly it was one of the biggest donators in the local community for over 10 years, donating school bags, school kits in Aug-Sept. at St. Mary's park to 1000-2000 children who's parents could NOT afford one, Candy for the biggest Halloween event in the South Bronx called Safe Treats, 100's of Turkeys to local pantries for Thanksgiving, Coat drives, and Toy drives at Lincoln Hospital for 1000+ children who again their parents could not afford to give there child a simple gift, along with many other charitable events. Never once did we ask for recognition or a pat on the back, it was simply the business model we believe any corporate citizen should follow. Click HERE to see Pictures. So why would the politicians say such negative false statements?
Because an adult establishment is an easy target, its for a simple stripe on their shoulder, a badge they can wear on their chest, without any consideration of the consequences. Over 100 people risk losing there JOBS!
Further, there was Another attack from the NYS Liquor Authority hitting us with multiple violations related to this Drug sting and other violations that had nothing to do with it, almost like throwing spaghetti on the wall to see what sticks. During these hearings, we got a feeling the Liquor Authority was never interested in the truth, but rather more interested in doing everything in its power to twist the truth and persuade a judge to find us guilty! To simply satisfy the politicians who appointed them, and the constituents who have been misinformed of the truth. So what are the results thus far?..... On May 10th the Liquor Authority revoked our liquor license and were found guilty of a charge without sufficient evidence. Our lawyer/s worked very hard to go to the supreme court and ask for a stay. What is a stay? In short, it is when one ask a judge to allow a place to continue operating until we have our day in court. A supreme court judge did just that, and granted us a temporary stay pending the transfer of this case to a higher court, the Appellate Court. Once transferred initially the stay was continued temporally until we filed more paperwork so the Appellate court judges make a final decision on the stay. On June 29th the Appellate Court decided not to continue the stay effective July 6th. We are hoping that when the Appellate Court sees the entire case and judges it on its merits, we will be vindicated. At the moment we ask you to sign this petition and write a comment below on how this job is helping support you, your children and your family. Include How your Job at Sin City was or is a stepping stone to get yourselves to the next level, through education or specialized training of some type or getting out off of government assistance programs. Make your voices heard so we wont be a pinata called Sin City, and let the courts, Politicians, and NYS & NYC agencies know that we to are good people, working hard to support ourselves and families for a better tomorrow. Share your story in the comment section below, so you can paint that True and positive picture. We have a name and a story and here it is below. ( We wonder why this does not happen to the nightlife down town Manhattan? Meaning, non-urban nightlife venues. Why is it, the punishment for them, is a slap on the wrist compared to urban clubs in minority areas that have there businesses shut down? Why is a Strip Club in a low income urban community, which effects minority employees being targeted in this way? Just ask yourself!) Please tell your story. LET YOUR VOICES BE HEARD!. With sincerest admiration, sin city corporation.