The SimWorld NBA2K Addition Petition
155
people have signed this petition.
Add your name now!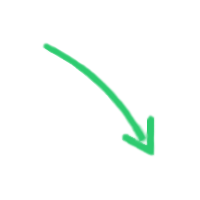 155

people

have signed.

Add your voice!
Maxine K.
signed just now
Adam B.
signed just now
SimWorld: The NBA 2k Experience
SimWorld's NBA2k projects are comprehensive editing, reevaluation, and in-game creation projects, undertaken by a small number of hardcore NBA 2k gamers as of NBA 2k12 on the Xbox360 platform (the team currently works on the Xbox One platform). The project has traditionally been hosted on the Operation Sports forums, unaffiliated with the site and in no way for profit, and has produced a large number of the site's most-viewed and most-interacted-in threads. For example, the completed NBA 2k16 project for Xbox One garnered 1,953 comments and 220,756 views (as of this writing). Both are by far the highest post and view counts for a non-communal NBA 2k project.
The "SimWorld Experience/Re-Vamp", is focused on gameplay and MyLeague and is comprised of four main components: the Re-Vamp, the Fictional Draft Classes, the "League" Fictional Roster, the Sliders and Settings (links are to the 2k17 iterations). The scope of each project is incredibly far-reaching. Simply put, everything that can be edited is. For example, the Re-Vamp effort creates the most realistic gameplay through no small number of edits:
Vitals edits (to help roster composition logic)
Body edits (to help gameplay & aesthetics)
Shoe, Gear & Accessory edits (for immersion and aesthetics; edited with transactions in mind)
Attribute edits (to help gameplay & roster composition logic)
Tendency edits (to help gameplay; edited with roster movement in mind)
Hot Zone edits (toned downed for FG% & to differentiate true hot zones for players)
Shot Location tweaks (to help gameplay)
Signature edits (to help gameplay & aesthetics)
Badge edits (to help gameplay)
Rotation edits (to help the start of MyLeague & for "quick play" upon release)
Coaching Slider edits (to help gameplay & sim stats)
Contract tweaks (updated as of project release date)
Staff edits (to help MyLeague immersion, team management, and draft logic; edited with roster changes in mind)
Playbook edits (to help gameplay in terms of spacing and positional awareness; edited with roster changes & MyLeague dynamics in mind)
Play Type edits (to help gameplay; edited with roster changes in mind)
Injuries (for immersion)
Re-ranked ratings, tendencies, team rankings, shot locations and badges (to help gameplay; edited with roster changes in mind)
Complete slider edits
A SimWorld Google Doc (a chronological guide on how to make one's MyLeague play out in a "sim manner" & MyLeague parameters)
The Fictional Draft Classes, which also began during the NBA 2k12 cycle, have continually ranked in the highest echelon of downloads from NBA 2k's roster share feature. Attention is paid to every single player both in the game and out as they are created and edited from scratch. Players are edited to match the wide variety of player molds, and the unique three-potential upload system ensures (through many, many hours of testing) unparalleled continuity and efficiency throughout the user's MyLeague. Accompaniments outside the game have included extraordinarily long—200+ pages—scouting reports, player rankings, and news reports throughout each draft class's cycle. The "League" Fictional Roster further develops this imagination and impeccable chronology by creating an association made up entirely of created players from the SimWorld Fictional Draft Classes (still eminently compatible with further fictional draft classes). Year-to-year iterations of the "League" roster file reflect yearly changes from the fictional universe itself. For example, a player traded in the master universe during the NBA 2k16 cycle will appear on his new team in the NBA 2k17 "League" roster. Different periods and player/staff transactions throughout the season are accurately represented through different sliders and settings. The entire project is created with cohesion in mind; all parts work together seamlessly to provide unparalleled gameplay and realistic simulation stats.
The team is extremely grateful to:
2k Sports and Visual Concepts, for the extremely hard work that they do in putting out a game with such incredible breadth every year
Operation Sports, for providing a base and home for the SimWorld projects and community interaction for over five years
All of the PS4 users who have purchased an Xbox One over the years just to have the "SimWorld Experience" at their fingertips (such as here, here, and here)
And most of all: those who have given continual support, feedback, and encouragement throughout the years
The goal of this is simple. The SimWorld team has essentially dedicated the totality their free time, for years, to improving the game in a number of ways—and has succeeded, according to the innumerable positive and awed comments. Thus there exists an opportunity to further bridge the gap between the developers and the sim-community by opening up a channel of feedback and cooperation with the SimWorld team. This is neither a cry for attention nor a plea to be hired; this is a chance to demonstrate the success of the SimWorld project in order to show developers how mutually advantageous even limited cooperation with the team could be. Both sides want only the best for the NBA2k franchise (e.g. the SimWorld project is currently only on Xbox One, to many PS4 users' chagrin; the team would be overjoyed to be able to render a difference in consoles irrelevant), and each has a wealth of knowledge and resources it brings to the table.
Sign this petition to help keep the "sim" in NBA2K and help NBA 2k "take the game to new heights and continue to blur the lines between video game and reality."[1]
[1] "NBA 2k17," 2k.com, https://www.2k.com/games/nba-2k17 ("More Info")