Please Release The Simpsons Documentaries to DVD!!!
35
people have signed this petition.
Add your name now!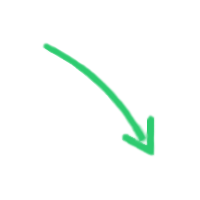 35

people

have signed.

Add your voice!
Maxine K.
signed just now
Adam B.
signed just now
Over the years, various TV channels in the UK, have aired a lot of very interesting documentaries, which take a look at how The Simpsons is created.


I would love to own these all on DVD, and I'm sure that other fans of the show, like me, would also like to add them to their DVD collection.




On the 24th November 1996, a special 30-minute behind-the-scenes programme titled 'The Simpsons Have Landed' was broadcastonBBC 1, and it aired the day after - the first ever episode to be shown on UK Terrestrial TV.




From 6pm on Friday 23rd June 2000, BBC 2aired an evening of themed programmes entitled 'Simpsons Night', which celebrated the tenth anniversary of the show.

Two of the programmes were special documentaries entitled 'Simpsons - America's First Family' and 'Matt Groening - My Wasted Life', while the rest of the evening consisted of classic episodes.Since they originally aired, these special documentaries have not been repeated, or released onto DVD.




On Friday 5th November 2004, Channel 4 also aired a special evening of programmes, which celebrated the official launch of The Simpsons on the channel for the first time.

A documentary aired called 'The World According to The Simpsons', and was followed by a special Simpsons Quiz Show afterwards.

Also on the 25th December 2004, Channel 4 aired a special Simpsons Christmas Message.

Again these are not available on DVD.




Other broadcasts of The Simpsons, which have not made it to DVD include;

The Simpsons: A Culture Show Special (aired Wednesday 25th July 2007 - on BBC TWO) [reference:http://www.bbc.co.uk/programmes/b007v1cq]The Simpsons Movie Special (aired Wednesday 25th July 2007 - on Sky One)





Sky 1 celebrated the twentieth anniversary of The Simpsons, at the start of 2010, by airing three special half-an-hour long programmes;

Simpsons...Access All Areas(aired 11th January 2010)Simpsons...Mischief and Mayhem(aired 12th January 2010)Simpsons...Celebrity Friends(aired 13th January 2010)




And in the USA, a special show titled 'The Simpsons 20th Anniversary Special – In 3-D! On Ice!' aired on the FOX network, in January 2010.




There has also been a 15-minute special on the making of Matt Groening's other animated series titled 'Futurama: Welcome to the World of Tomorrow', which has been shown by Sky broadcasting, and a special featuring 'The Cast of The Simpsons' on 'Inside The Actors Studio', which has only been shown bySky Arts.




Please release all of these programmes onto DVD, as I find these programmes really interesting, and as a huge fan of The Simpsons, I find it very disappointing that these programmes are not yet available.

The Simpsons shortswhich originally aired as part ofThe Tracey Ullman Show, would also make a great DVD release.





Please sign my petition if you are a fan of The Simpsons like me, and would love to see DVD releases of these programmes, at some point in the future.




Please help me to get the message across to Twentieth Century Fox,so that they can hopefully release these interesting Simpsons documentaries to DVD.




Thank you.

Sponsor
Lee Hughes
Links
If you have access to Facebook, please join my group for this petition at;

I have also created a second petition based on this one at;


---------------------------------------------------------

Please take a look at my other petitions, which can be accessed by clicking on a link below;
Family Guy documentaries DVD release:
King of the Hill Seasons 6+ DVD release, and Series Revival: