South Silver Spring Community Park
431
signers.
Add your name now!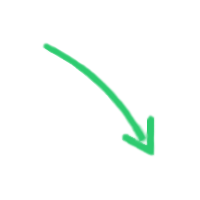 431

signers.

Almost there!

Add your voice!
Maxine K.
signed just now
Adam B.
signed just now
We request that a shared community park with green space be developed on Newell Street (between Kennett St and Eastern Ave) near downtown Silver Spring. Currently, there is a proposal by Comstock Homes to tear down the existing self storage facility to build a 7-story apartment building, beginning in early 2014. While this site is currently zoned for residential development and Comstock is trying to secure the rights to develop it, this petition seeks to deny the right of any developer (whether Comstock or any future party) to build any residential development on this site.

The quality of life for many local residents and employees, including individuals, couples, families with children, and dog owners, will be greatly affected by what is developed. We request that our interests be prioritized over those of real estate developers.




A community park would provide much-needed open green space in the middle of what is already a very dense concrete jungle with several large new buildings going up right now (see map below with the site outlined in red). A new building would also further reduce street parking and space in nearby garages. Currently, our neighborhood with over 10,000 people has the greatest population density of any census tract within Montgomery County and no open space available!





A community park

on Newell Street between Kennett and Eastern would greatly serve all residents at 8045 Newell, Eastern Village, Mica, the Blairs, the Veridian, Argent, Spring Garden, Rock Creek Springs, the Silverton, the Bennington, 1200 East-West, Aurora, Gramax, and the Galaxy, and also many single family homes along Eastern Ave. It would also serve about 300 employees of nearby Discovery Communications (on Kennett St) and the many businesses located around the Giant shopping center and East-West Highway.



A community park

will be a place to build a vibrant local community among our area's diverse residents and employees. It will be a place for parents to play with their children, dog owners to walk their pets, individuals to exercise, employees to have lunch, and friends and neighbors to meet and relax during the day and after work. The park will also increase the daily walkability of our neighborhood. It will create an "emerald necklace" of the open (but not green) space outside Veridian apartments and be linked with historic Acorn Park. It will be an ideal location to hold local festivals such as our annual South Silver Spring Festival each September. A park would not just be a feel-good addition to our community - research has shown green spaces in urban areas to have important positive psychological effects for residents as well.

And of course,

a community park

is just the right thing to do for the environment. While common areas are required of new buildings, we have seen that local developers create these areas using only concrete and asphalt, not green space.



Your voice counts

. This petition will be shared with Montgomery County officials through multiple meetings, at public hearings, and via regular mail and email over the next month. The petition will be used to demonstrate our community's support for a park over yet another large concrete building.

If you support our efforts to bring a shared community park with green space to our neighborhood for the benefit of all residents and the environment,

please add your signature below

.

For your signature to count, please include your full first and last name and address

(your address will not be shared publicly). If you work in the local area, please also add your building name and/or employer. If you are a member of a nearby house of worship, please add that as well.

Sponsor
With online and paper signatures, over 530 people have told the County "enough building in Silver Spring." There are several planning, economic, environmental and aesthetic arguments that we need the County to consider. But the important thing for the County to know is that a park is what the community wants and envisions. Adding your signature is yet one more voice to demonstrate how the needs and priorities of the community should take priority over a developer's interest. Will you please join us by signing and adding your name to those of your friends and neighbors who also want a park at 8001 Newell Street? We will keep you posted about developments. But you can also ask us questions and, when the time is right, we will let you know how you can help. Just write us: park_now_for_southsilverspring@yahoo.com. And, please let your friends know about this petition and encourage them to add their signature to share their voices.
Links