Silent No More
523
people have signed this petition.
Add your name now!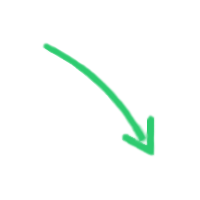 523

people

have signed.

Add your voice!
Maxine K.
signed just now
Adam B.
signed just now
The following is a letter that I will be sending along with all signatures collected to all elected officials on Tuesday 12/22/2020. I will open the doors to my restaurant then. I encourage you to do the same or at least sign in support of those that are going to do so (Please note that donations are solely for iPetitions and not for PieZanos):
My name is Frankie Menna. My wife Brendalenn and I own PieZanos in Sedalia Colorado and we are here today to say that we will no longer be silent about the devastation that our business, along with millions of others, is facing. Today is December 17th 2020. By the time you receive this letter it is likely that my business will be closed permanently. I am contacting you on behalf of every small business and every individual in Colorado, as signed below, that is suffering due to our lack of leadership locally, state-wide, and federally. I am going to tell you my story in particular but know that the similarities between mine and so many others are vast throughout the country and are not industry specific. Rather it seems that they are size specific. My business is failing. I have laid off my entire staff; twice. This restaurant was supposed to be here for my children to run and that future is now gone. Since the beginning of the pandemic, I have been told that its not ok to just run my business the way it needs to run so long as it's done in a safe manner. Rather I have been told that I have to shut it down and limit it to take out services only, or significantly limit capacity, or whatever suicidal business decisions have been mandated. Yet thousands of people can be in the store every day. Tens of thousands at football games. Hundreds of thousands in airports. Millions at protests and rallies. From the onset, I have been compliant and I have even silently watched as some establishments get away with breaking every single mandate that there is, only to get away with it. I have educated myself on the virus extensivly. I have educated myself on the efficacy of the precautions that we have implemented. I have advocated for all of the above only to be beat down and dragged through the mud. From the onset we have been told "help is coming!". Well, it's too late for me and help has still not arrived. The SBA denied me twice for the EIDL loan because my credit is down, and my bills are behind....... because of the pandemic. The Energize Colorado Gap Fund denied me twice because there weren't enough funds to allocate any for my business because I don't fall into specific categories. Meanwhile, our representatives collect a paycheck to sit in a chamber in Washington and do what exactly?
Small Business' have been known to be the backbone of this country. We are what drives our economy. We are what fuels the American dream. We thrived on a foundation of "if you put your mind to it, you can make a career out of it". Sadly, that foundation is eroding away from beneath us. American families are hemorrhaging money to survive to no avail. At what point is enough going to be enough? What is an "acceptable loss" to you? When will you stand up and defend the American people? Please tell me what good the unemployment argument does when it runs out again if no one has a job to go back to. Tell me what good a stimulus check does if there is not a single local business to spend that money at. How is it that our United States leaders are ok with hyperinflation and price gouging when we need exactly the opposite? You have all failed us. From the local level to the office of the president. Politics have become more important than the very American people who have elected you to lead us, and it is an absolute disgrace to every family and every citizen of this beautiful country.
We are tired, however are not and will not be defeated. We will no longer stand for this injustice. We demand change. If you will not change it, we will. I am speaking for myself and my business only when I say that I will be opening my doors. I will be allocating special time and curbside for those that are at high risk. I will continue to take the appropriate precautions for indoor dining as proposed by the CDC. I will continue to do my part in maintaining a healthy and safe environment, however I will not do it at the expense of my business any longer. At this point, I, along with many others are faced with a choice. Either close because we cannot stay open, or open and hope that our leaders will defend our decision and not force us to close. It is times to stop stripping Americans of their dreams and support all local business in every industry.
Individually we all have a voice, in numbers we will be heard, but in masses we will make things change! We are calling on you do do the right thing. We will be silent no more.