Signature campaign for abolition of TASMAC
30
people have signed this petition.
Add your name now!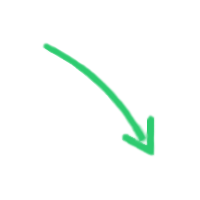 30

people

have signed.

Add your voice!
Maxine K.
signed just now
Adam B.
signed just now
This petition is in the nature of a letter addressed to both the State Government and Central Government.

SIGNATURE CAMPAIGN FOR RE-CONSIDERATION OF ( TAMIL NADU )STATE OWNED TASMAC
To
The Chief Minsiter
( Address to be filled)
Cc: PMO ,Ministry of health,Misnistry of Child,HRD
Subject:Adverse effects on people of tamil nadu due to state sponsored selling of alcohol
Dear
Sir/Madam,
We would like to express our heart- felt congratulations on your majestic victory in the recently concluded parliamentary elections. It is testament to the standard of governance and administration established by your government that has led to such fruitful results. While your policy measures and social welfare schemes have been appreciated world over, we felt at this juncture it is imperative to bring you to your notice a major problem existing in the state faced by people belonging to all sections in the society.
This information and effort is to bring to your notice that easy availability of excessive and low-priced alcohol in the local units of TASMAC throughout the state. The availability of such intoxicating drinks is creating a major havoc in the lives of many and is also seriously affecting unemployed youth from the poorer sections of the society.
A signatory during the course of this letter narrates a personal incident of his servant maid affected by infliction of pain through torture by her husband after having been drunk in the local unit of a TASMAC.
As the signatory narrates:
"My maid works on a partly income of Rs 1,500 per month with her husband being unemployed. She had tapped her finger with a huge band-age ,as I asked her what was the problem???........she goes on to say that she has been hit by a husband badly after been drunk after havingusurped the money from her …"
This is only one of so many shocking incidents that have taken place because of such excessive availability of drinks at such lower prices. We would also like to bring to your notice that lot of signatories to this campaign have also witnessed school children from government and private schools being lured into such habits.
At this moment we would like to reiterate the law enshrined in our constitution visible in Part 4 and Article 47 of our Constitution wherein the law clearly indicates that the state shall make availability of intoxicating substances except only for medicinal purposes.
Though the provisions of Part 4 of the Constitution are Non-Justiciable rights it is clear that as per the law laid down by the Supreme Court there needs to be an Beneficial Construction given to the provisions of Part 4 and the law laid down here has to be read in harmony with provisions of Part 3 of the constitution dealing with fundamental rights.
Going by this dicta laid down by the Supreme Court the law laid down in Article 47 has to be read in harmony with Article 21 of the Constitution which deals with the right of a person to personal life and liberty. As it is evident from the aforementioned narration it is the life of so many women and children which is endangered and is at stake.
It is an established fact that over 16% of Tamil Nadu's GDP is premised on the revenue made through selling of these substances through TASMAC'S , but we would like to urge the State to research into alternate means to streamline and proliferate our economy and it is no more than a sin ( even based on religious principles) to rely or harp or fuel our economy on such sources which is burdensome to women, children and so many unemployed youth of this state abjectly controverting their fundamental right to life and liberty enshrined in Article 21 of our Constitution.
At the least we urge you to take steps in enforcing stronger laws for crimes against the public(mainly women and children) motivated due to excess consumption of alcohol.
It is very evident from your schemes and measures your compassion and mercy is for the poorest of the poor which is the reason why we have approached you hoping for a positive reply and a positive action.
It is at this juncture we would reiterate and recollect the words of our Father of our Constitution Dr B.R..Ambedhkar during the Constitutional Assembly debate in effect that the provisions enshrined in Part 4 of the constitution are the "watch words" based on which the State shall govern its people.
It is a well-known fact that needs no introduction that even the father of our nation Mahatma Gandhi felt that consummation of these substances destroys the family and the nation.
It is with these sentiments that we conclude that action of the highest order is required to curb if not stop such incidents taking place in our state.
Seva Bharathi
( An NGO Working for the poor)