Sign to support Suny Benetton #Sunywewithyou #GreatSunyBenetton
231
people have signed this petition.
Add your name now!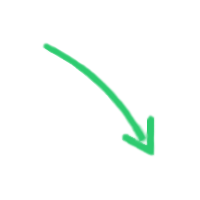 231

people

have signed.

Add your voice!
Maxine K.
signed just now
Adam B.
signed just now
Today we will narrate you the true story of Suny Benetton.
This great man has been suffering a longtime amnesia. It started back in the year 2015 when we first time noticed that he is having severe memory loss due to his prolonged brain injury. Earlier that year he was forgetting things like names and location, it was more like a minor memory loss due to the swollen membrane but at the time passed by, somewhere in the middle of that same year he starter to lose memory more often and it used to be continued for days. He did everything to fix himself, he even agreed to go under knife to remove clots from his brain. His family supported him as much as they could. He went through real hell within these 4 years and it just worsened his condition more. His father died back in 2014 and mother survived several heart attacks. He faced many commercial and personal problems which led to big loss in his business. He is been injured more than 1000 times by random people who are just jealous of him. He went through coma number of times ,twice was on the edge of death but survived. Today he is suffering more than anyone could ever do. He is losing memory 4-6 times in a day. Sometimes he doesn't even remember about his father's death. His family is trying to set up everything this way that he doesnt get the same feeling again and again that he already suffered. But there are still people out there who on purpose saying him how his father died and more stuff which just hurt to kid who is still thinking his all family is alive and everything is fine.
What happened on 21st January 2017 incident it's due to amnesia. Right now docs had diagnosed black blood clots in his brain. What about we else can talk now? His close friend hold a press conference to support him and explain the press about his current condition and why this situation occurred with him in the first place. He lost his regular memory the day before it happened. We have some people on suspect who did this to him on purpose. We still could not find those people who drugged him out. It's not a secret that it makes his condition more worse. This situation would never happen with him just like that. Suny doesn't do drugs never,neither he drinks or smoke. He is the guy who has discipline in everything. Starting from daily routine and finishing only healthy food. But that day it did happen with him. He was drugged out forcefully. He been suffered from jealousy of other people. More than that press and some people now using this situation against him. His great name.
Suny is the greatest guy ever we have met in our life. He is the smartest kid ever, very much educated. His family has great background. His parents were great people. They raised a gentlemen. Intelligent and innocent man. He never kill a mosquito and everybody know about it. He used to preach virgins, he was doing charitable work and still does, he gives his blood to needy people, kids every other week. He helps everyone without even asking. He can't see a person suffering and you can find out about all this by inquiring hospitals and people he helped to. There are thousands of stories where he helped people financially and most importantly mentally what changed their life now living a completely in a positive direction. Nobody ever could say anything bad about him cus there's nothing bad about him. People praise him for his principles, disciplined life and helping-sacrificing nature. Not to stretch but some call him guru as he teaches them a meaning of life and help them to walk on right path of enlightenment.
I do not have any doubt that thousands of people could jump right now in a protest rally to free him from these fake allegations. What press does these days? Splashing his name with their spicy stories either to increase their sales or TRP, they're reflecting no the truth. They are calling him criminal. Really? He is anything but a criminal. He is the guy who is suffering an ugly trauma and day by day its just escalating and he's on edge of death everyday. People should support him but judge him.
His wife is always with him and she knows what is happening with him for real. She could not hold her tears when we had conversation with her. She said, some mean people made blogs about him which are far away from any truth, it just show their ugliness for him. Some mental freaks defaming his name for money, they're being paid to ruin Suny's reputation. She invoked us to not believe that nonsense in press and blogs which were posted recently. The guy who offered his kidney and heart without thinking to a kid who was on dialysis without charging single penny can't just be what people say about him.
We as for the sake of humanity, asking you for a genuine support.
suolcontact.wixsite.com/sunyolbenetton

WE ARE NOT ASKING FOR DONATION. THE PETITION IS FREE. AFTER SIGNING JUST UPDATE PAGE AND SEE YOUR NAME IN SIGNATURES. YOU WILL RECEIVE MESSAGE ON YOUR EMAIL FROM IPETITION WEBSITE.