sign against abortion and comprehensive sexuality education in Uganda
80
people have signed this petition.
Add your name now!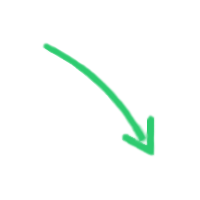 80

people

have signed.

Add your voice!
Maxine K.
signed just now
Adam B.
signed just now
We the undersigned do hereby draw the attention of the Government of Uganda on the following:
(1). Abortion is not health care; do not legalize Abortion in Uganda.
(2). STOP Comprehensive sexuality Education (CSE) from schools in Uganda. Sexual liberalism is not in the best interest of children.
(3). Do not kick Religious education from Schools to comfortably introduce CSE
BACKGROUND INFORMATION:
ABORTION:

THE ABORTION GUIDELINES (2015)
THE SAFE TERMINATION OF PREGNANCY BILL
Pro-abortion groups have had countless efforts to legalize abortion in Uganda by sugar-coating abortion with the word "Safe". Many girls who have been misled with the word safe have lost their dignity and others dear lives in the hands of abortion groups in Uganda, e.g Marie stopes http://ugandaradionetwork.com/story/marie-stopes-n... yet they still cling on to providing safe abortions worldwide, https://mariestopes.org/what-we-do/safe-abortion-a...
It has been scientifically proven that abortion can never be safe even when it is practiced by the medical experts as was in the case of Uganda vs. Dr. Hassan Nawabul & Kenneth Sebakaki (Unreported) http://www.monitor.co.ug/News/National/688334-8898...
In April 2015, the Ministry of Health with pressure from pro-abortion groups launched the abortion guidelines (http://www.cehurd.org/2015/06/launching-the-standards-and-guidelines-on-unsafe-abortions-to-confront-the-public-health-crisis-in-uganda/) entitled Standards and Guidelines, Reducing Maternal Morbidity and Mortality from Unsafe Abortions in Uganda which were in effect allowing children from the age of 10 years to be put on contraceptives and also to have full access to abortion without parental consent. (The guidelines are available on this link, https://www.evernote.com/shard/s602/sh/8a28d52a-4f... Fortunately with the efforts of Human Life International, Uganda the Abortion Guidelines were stayed from implementation by the same Ministry of Health. (This link leads you to the copy of the letter, https://www.evernote.com/shard/s602/sh/681a3e35-8d14-4ddc-a3d6-33e94656435b/d338964eefaeea4fda23a2833867e2ab)
CEHURD (the lead pro-abortion organization in Uganda) is drafting an Abortion Bill termed "The Safe Termination of Pregnancy Bill" which will have the effect of legalizing abortion on demand in Uganda. We are afraid that if this Bill is passed into law, the suspended Abortion Guidelines (above) will be implemented.
In a ploy to present this Bill to Parliament they organized a workshop dubbed "Facing Uganda's Abortion Laws" on the 28th July 2016 at a five star hotel in Kampala and made sure they invited various senior politicians, senior police officers, Senior government officials to buy into their lies. (click to follow the link, http://www.cehurd.org/2016/07/new-report-exposes-impact-of-ugandas-abortion-law-through-personal-stories/ )
By signing this petition, we are asking our leaders not to buy into legalizing Abortion in Uganda.
2.0 COMPREHENSIVE SEXUALITY EDUCATION (CSE) / THE WORLD STARTS WITH ME (WSWM)
CSE is a Sex Education Curriculum which promotes promiscuity, high-sexual behavior and sexual pleasure to very young children in schools around the world.
The African and Asian Curriculum has been dubbed "The World Starts With Me" (WSWM) which promotes homosexuality, Masturbation, Contraceptives, Abortion and other weird sexual acts (As long as it feels nice, do it). Click on this link to see excerpts from the WSWM Teachers Manual https://www.evernote.com/shard/s602/sh/a182e2c5-afa1-4588-b90f-cf1cdb3b2e08/5f31f7673548f52b40e312353cbc13a9
The WSWM program is being promoted by a local NGO in the disguise of donating computers to the target schools (See, http://www.schoolnetuganda.sc.ug/projects/on-going-projects/the-world-starts-with-me.htm)
The CSE curriculum has been tabled before the Education Sector Review Committee which if we let them pass it, will be implemented in 2017 in all schools.
These programs go way beyond regular sex education and are designed to change all of the sexual and gender norms of society.
Therefore as Ugandans, we are deeply concerned that multiple UN agencies, Local NGOs and school administrations are implementing, promoting and/or funding controversial comprehensive sexuality education programs that sexualize children and take away their innocence.
Let us sign this petition to kick this evil and CSE indoctrination out of Uganda.
"We begin to die when we keep silent on things that matter" Martin Luther King Jr.