Oregon Student / Athlete Charles Siddoway: Let Him Play!!
63
people have signed this petition.
Add your name now!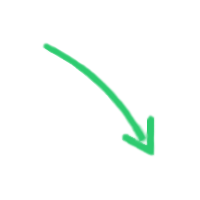 63

people

have signed.

Add your voice!
Maxine K.
signed just now
Adam B.
signed just now
UPDATE: AS of June 27th Marist High School Has decided to withdraw their Complaint regarding this situation. This now leaves the situation up to the OSAA. We appreciate you Support and we hope that the OSAA can react quickly. Second Update: Read the article on the right side under the link. All the facts are detailed here. The decision is going to come down to the SWC Principals to decide in this case. Read On: In June of 2008 one of Oregon\'s Most Outstanding Student/Athletes, Charles Siddoway, was advised by his Mother that they could no longer afford to pay for Tuition at and attend Marist High School; a Private Eugene School he attended. The Siddoway family is also seeking a more racially diverse school with more mainstream academics to allow Charles to succeed as a student. Charles for the record is a very skilled Football Linemen. Charles is African American. Charles is also an Eagle Scout. His Home school of North Eugene is going into an experimental High School Model. That school is not known in recent years for academics. South Eugene HS has the highest academic ratings with "exceptional" marks in almost all categories. (See) http://www.ode.state.or.us/data/reportcard/RCpdfs/08/08-ReportCard-2082.pdf We believe that Charles Siddoway has a right under the Federal No Child Left Behind Laws to attend the Public School he chooses as North Eugene, Churchill, and Sheldon High School are failing to meet the Federal requirements at this time. Only South Eugene is meeting the Requirements and in addition is ranked 7th overall in the State of Oregon for Academic Achievement. (See) http://www.ode.state.or.us/data/reportcard/AYPpdfs/08/08-AYP-2082.pdf Charles Siddoway is enrolled for now at South Eugene. He plans to be a student and to pursue his rights to play football as a Student/Athlete. Marist High School recently lost all of their Football Coaching Staff. Those coaches dispersed and many of them are coaching at other High Schools. As a result former Marist HS Assistant Coaches, who did not directly Coach Charles, are now at South Eugene as Assistant Coaches. Administrators at Marist High School have now filed a Petition to Blockade Charles Siddoway from participating in Football his Senior year claiming some level of Undue Influence by these coaches which can be interperted as a Violation of the OSAA Eligibility Rules if applied in the strictest sense (Note that one week after the petition Marist has agreed to withdraw their complaint). We believe that the Siddoways were not responsible for tracking where the Various Marist Coaches went and did not keep tabs on this. All the coaches from Marist left at the same time. The Staff at Marist is asking him to return to Marist as a student and play football there. Marist\'s New head Football Coach is Frank Geske. We view this move by Marist to be exclusionary, petty, and potentially discriminatory (Again Complaint withdrawn but stands at OSAA as an Open Complaint as of 7/1/08). The Staff at South Eugene reportedly Cleared his enrollment and participation in sports with the Oregon Schools Activities Association ahead of time. Based upon the Marist complaint the OSAA is now reportedly taking the position that this may in fact be a violation of their rules, that Charles may be unable to compete, and that a hearing will be held around the time school starts or thereafter. In Support of this Petition you are asking that the OSAA: 1) Hold a Hearing Immediately in this Matter. 2) In light of the Academic Situation in Eugene waive the rule in favor of Charles pursuit of Academic Excellence. 3) Allow one of Oregon\'s Finest Student Athletes to compete for a fully paid collegiate scholarship and represent students from around the State of Oregon thereby increasing interest in other Oregon Student Athlete\'s. 4) Deny all requests made by Marist High School and in writing provide Charles Siddoway with written notice that he will be allowed to compete. Such Notice should be provided no later than August 7th, 2008. Charles Siddoway has Offers to attend 7 Division 1 NCAA Schools on Full scholarship. He has been invited to represent Oregon in the All-American Bowl Classic and is a nominee for the Army All-American Bowl. If he was moving to play football only he would have likely attended Sheldon High School (current State 6A Champion) in Eugene and pursued his Football career there. He was not motivated by Sports but rather Academics. The OSAA should not punish a Student for choosing what is best for his Academic Future. The OSAA Rules should not be strictly applied if his position or head coach is not at South Eugene. Hopefully the OSAA can make an exception in favor of the Federal Laws governing \"No Child Left Behind\". The OSAA has the ability to have flexibility in the application of this rule and we feel that they should do just that! This Petition along with signatures will be delivered to the OSAA on or before July 30th, 2008 by certified mail. As Sponsors we are coaches, parents, players, and fans from Oregon schools and we applaud the OSAA for having such rules but this case does not warrant strict adherence to same. Let Charles Siddoway play and represent Oregon Prep Athlete\'s everywhere. Thanks for your Support of Charles Siddoway.
Sponsor
We are Coaches and Parents from around Oregon who have looked at the elements of this case. We feel strongly about the position we have made here and are certain that the main issue in this case is that we have a disgruntled school that lost a very good athlete. We are also certain that had Charles Siddoway not been able to play football at the level that he does that this complaint would have never been filed. At the same time we share a growing concern that our Private Schools seem to never be held accountable for the constant flow of top athletes from our public schools which is always done in the name of \"Academic Excellence\". In This case it appears that Charles Siddoway was pursuing the best academic fit for him and that this is now being used against him. Making him wait is wrong. The OSAA must act as soon as they are able but sooner than the beginning of the school year. Many of us have players in High schools who may compete against Charles Siddoway and South Eugene and we welcome that opportunity.
Links
http://www.osaa.org/forms/EligibleStudentTransferCertificate.pdf Article BY Kerry Eggers at Portland Tribune: http://www.portlandtribune.com/sports/story.phpstory_id=121460010107455800 Follow Up Story: http://www.portlandtribune.com/sports/story.phpstory_id=121576850721373400