Shut Down Truthfully Trisha
16
people have signed this petition.
Add your name now!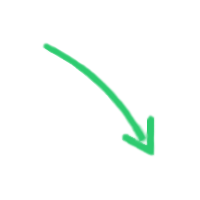 16

people

have signed.

Add your voice!
Maxine K.
signed just now
Adam B.
signed just now
As we all know youtube as a platform like any has its rules and regulations and onw of them is that it does NOT stand for Bullying/Cyber Bullying, Harrassment, Threats, Docking releasing Personal Information, Stalking, or Torturing people..... And MOST Times people are punished and shut down. but some how who we know as Truthfully Trisha has done ALL that to MANY of us and yet is still here...if we finally do get her striked she makes another and right back on..

so i say lets show youtube how cruel and hated this women really is. and that she needs to punished and taken off youtube. she should be called Truthfully The Next kuckian.
YouTube needs to understand that this has become a sickness to this women and in the mean time many many people have been attacked and hurt in the process...
Ass of right now truthfully trisha has been given 1 community guideline strike therefore can not livestreams. unless creating a new channel causing her to loose her precious superchat she wanted to gloat about...
I Say #StarveTheJigger Watch if you wanna watch but do NOT subscribe. do NOT allow her to get superchat back and continue to hurt and scam people as she did this christmas...
So help us today by signing this petition and showing youtube just what truthfully trisha really is doing. what a negative empact on ANY youtube community. Has broken JUST about every rule and guideline and needs to be shut down. so anyone who has been wronged or seen the TRUE trisha. please sign this petition and help us victims.FINALLY he justice and peace!!! #TakeDownTrisha #RemoveTrishaFromYoutube #CatchABully #JusticeForAll #ShutDownXoTrisha #ShutDownTruthfullyTrisha #BoycottTrisha