Shut down Misogynistic UniLad.com!
477
signers.
Add your name now!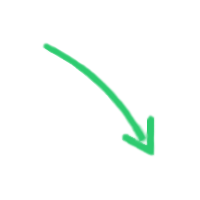 477

signers.

Almost there!

Add your voice!
Maxine K.
signed just now
Adam B.
signed just now
Unilad.com (or 'Uni Lad') is an online magazine aimed at young 'lads' attending university, revolving primarily around a 'lad's' idea of what constitutes as normal, healthy sex.
This site is outrageously homophobic (In response to criticism on Twitter, they responded 'Are you a dyke?' with one article providing tips on how to 'avoid gaydom') and publish an endless stream of incredibly misogynist articles (A tale of 'throwing up all over a girl's tits' after realising she was menstruating, and after discovering pubic hair, 'standing up, turning on the lights and telling her to get out. She burst into tears and left.') Unilad also repeatedly present cases of assault and abuse as harmless 'Naughty Tales'.
Recently, Unilad had to apologise after posting an article advocating rape. After stating that about 75% of girls are 'sluts', they say 'if the girl you've taken for a drink happens to be part of the 25% group and won't spread for your head, think about this mathematical statistic: 85% of rapes go unreported.'
One in four women will be raped in their lifetime. This is blatant and unrepentant hate speech towards women, making dangerous jokes about rape by suggesting that it is a perfectly acceptable thing to do. I'm calling for WordPress to take this website down and help to stop the rise of rape myths and misogyny amongst young men.
If you would like to see what drove me to put this petition together, a blog has been set up with lots of screen captures of articles (http://tinyurl.com/72hlxo5) and you can also view this collage of comments from fans regarding the issued apology for the rape statistics article, which include such remarks as 'whoever complained should be raped' and 'rape = good!' (http://tinyurl.com/6nl2gmz)
UPDATE: Unilad has been shut down for two weeks, but the Facebook and Twitter accounts are still active. Aside from the quotes provided above, others include: 'Always spit on your bitches back so she thinks you have cum. Wait until she turns around then blow up in her face', 'The bum rape scene in girl with a dragon tattoo is brutal. Still gave me a semi tho', 'Thou must slap thy wench if she does not pick up the iron in a game of Monopoly' and 'I vividly remember considering performing an elbow drop on her vagina then and there.' As these quotes and countless others like them clearly show, the creators of Unilad are far from apologetic about their views on women and gay people; not only promoting misogyny and homophobia but celebrating it. Demand that the creators permanently close down all the spaces used to publish their derogatory comments!
Links