Please Show your support for Kole Perry and the Perry family by signing if you believe he is not a threat to our community or our children.
538
people have signed this petition.
Add your name now!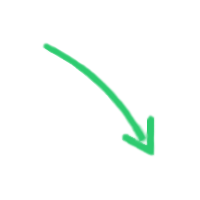 538

people

have signed.

Add your voice!
Maxine K.
signed just now
Adam B.
signed just now
If you live in Glascock Co. you know the Perry family. They are very active in our community and our school system with our kids. Jason has worked with our rec Dept volunteer coaching, donated for raffles for our baseball teams and for our sheriffs office for raffles when they were purchasing a new K9. He has served our country and our community here in Glascock. Kathy is an employee of our school and plays a very active role in supporting our kids in all sports, and the smiling face you see in the mornings waving you in as you are bringing your babies to school. They have four children who are all respectful and well rounded children. This past week Kole who is their 15 year old son made a possible life changing mistake by posting a picture on social media of himself holding a gun with #school day on the picture. He was not going to school that day, him and his dad had doctors apts and then coming back to shoot at the range. His post was meant for him saying this is his #school day. Stupid choice of words with a gun in a picture for sure, especially in the world we are living in today. However, those of us who know Kole know he is a good kid and he didn't mean any harm or ever have any intent to harm anyone and especially any of our children at school. He made a mistake with choice of words that his teenage mind is not developed enough to understand and foresee the consequences that would come along with what he did. He has never been in any kind of trouble, he has always been active with sports and his coaches will tell you he is a respectful and kind hearted kid. He has been in YDC since Tuesday, August 16th. He had an arraignment on Thursday, August 18th where the judge decided he had to stay there until August 29th when his court hearing will be. This is a major culture shock to a child who has never been in any kind of trouble to be ripped from his parents and siblings. Imagine leaving your baby screaming and crying for you as they are getting ready to take him back to YDC for another week and a half. He could face a year of lock up and felony charges. We are praying that he is able to come back home with probation and be monitored daily with a curfew at the most, but that is not certain. This petition is being put in place for anyone who wants to show support for Kole believing that he is not a threat to our school, children, or this community. If you can show up in support for court it will be in McDuffie Co on August 29th at 1:30pm. The Perry family ask for any support from the people in our community. Glascock is known for coming together for each other when we are in need. This could be any of our kids that made a stupid choice in judgement but didn't mean any harm or have any intent to harm anyone. The harsh punishment he could face several of us feel is unjust. We have all made mistakes and have been shown grace in our life more times than we deserve so please if you feel led to sign this petition or if your children would like to sign please allow them to do so in support of Kole (please initial next to your minor child's sig or if there is a comment box add their names in there) My family and our kids will be signing and we will show up for court in support of Kole and the entire Perry family. Thank you in advance and God Bless.

***WE REALIZE NOT EVERYONE KNOWS KOLE AND HIS FAMILY AND FEELS UNCERTAIN IN THE WORLD WE LIVE IN TODAY AND DON'T FEEL COMFORTABLE TO SIGN, AND YOU HAVE THAT RIGHT. YOU HAVE THE RIGHT TO YOUR OPINION, BUT WE RESPECTFULLY ASK THAT YOU AS WELL BE RESPECTFUL, AND IF YOU DON'T WANT TO SIGN OR SUPPORT PLEASE KEEP SCROLLING AND KEEP NEGATIVE COMMENTS TO YOURSELF PLEASE.