Show your support for cow fetus collecting
Show your support by signing this petition now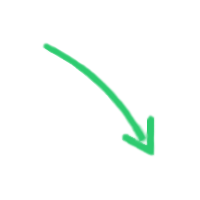 3

people

have signed.

Add your voice!
Maxine K.
signed just now
Adam B.
signed just now
I wish more people would collect cow fetuses. They're the perfect pets, forever preserved in their little jars, always ready to listen and never ready to judge, even if they smell of formaldehyde and look like something out of a mad scientist's lab. If you look past all that, you can see their playful nature, or at least the playful nature they would have if they weren't stuck in a jar. It just takes a bit of imagination.


My infatuation with all things cow fetus started when my science class went on a field-trip to a local university and got to see some biology students dissecting cow fetuses. I was hooked. They looked so alien, and yet, so... cow-like. I begged my teacher, Mr. Jones, to let me take one home, but he just shook his head and gave me that "please don't give me another ulcer" look I got from all my teachers. So, I dropped the subject, but resolved to get one without his help.
First, I asked my parents how to go about starting a cow fetus collection. My father (I know it was my father because Uncle Frank had gotten a scar across his eye a few months before from a banana boat accident) took me aside and told me Id have to learn about preserving animals if I wanted to collect cow fetuses. He bought me a book about it, and I saw how hard it would be to start my collection AND maintain it. And I really didnt like the fact that Id have to use formaldehyde. I kept thinking about my cousin Jan and her unsuccessful attempt at creating the worlds first formaldehyde contact cleaning solution. I didn't want to go anywhere near the stuff. (I was a bit more cautious when I was a kid.) Good thing my mother kept her own collection of our family's late goldfish. She offered to do the actual preserving for me until I felt comfortable doing it myself.
Now I all I had to do was to get some cow fetuses. I headed to the local university and asked the head of the biology department if I could buy some cow fetuses with my paper route money. He threatened to call the cops, so I left and came back with my mother. She threatened to tell the media about his relationship with one of the agricultural department's prized sheep (I still don't know how she found out that little secret of his) and he suddenly changed his tune. He let me buy three cow fetuses right then and there.
I was able to use him as a supplier for ten years, until he got ousted because of a home video of him having a romantic picnic with a palomino named Thunder. It really didnt matter, since I had found other ways to gain access to unborn calves. Overall, my cow fetus collection is still my true passion. Have you ever seen old ladies with shelves full of clown dolls? That's me; just my dolls are preserved cow fetuses. They're my babies. They all have names and while I can't dress them up, I do stick funny hats on top of their jars. They're always silent and do as theyre told and they make a great audience when I brush my teeth. I try to take Bessie, my favorite, with me wherever I go. I even snuck her into my nephews choir recital (but I got kicked out after holding her up to my face and singing along in a squeaky cow fetus voice).
So please, so your support for cow fetus collecting. Let's show the world that cow fetuses aren't just for classes and college pranks!
Cow Fetuses Need Love Too
You're the perfect pet, confidant, friend,
we'll be together to the end.
You never scream, you've never lied,
forever young in your formaldehyde
And you'll never leave me, we'll never part
"cuz I preserved a piece of your heart
Oh cow fetuses need love too
They aren't just unborn bovines in jars
Cow fetuses need love too
They ain't civets, they won't give you SARS
People give my heart great pain
when they say that I'm insane
They think my cow fetus friends
are just some bizarre new trend
It's not a trend, it's not a joke
I'm just a bovine fetus lovin' cowpoke
Oh cow fetuses need love too
They aren't just unborn bovines in jars
Cow fetuses need love too
They ain't civets, they won't give you SARS
You bring me joy, with your shriveled skin
and your tiny bodies give me a grin
You look happy in your little hats,
so much cleaner than a bunch of cats
You sit there floating happy and free,
but nobody loves you like little old me
Oh cow fetuses need love too
They aren't just unborn bovines in jars
Cow fetuses need love too
They ain't civets, they won't give you SARS