SHOW YOU CARE! Sign for the domestic workers in Hong Kong!
42
people have signed this petition.
Add your name now!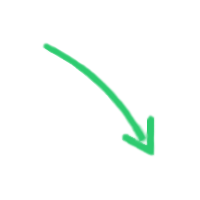 42

people

have signed.

Add your voice!
Maxine K.
signed just now
Adam B.
signed just now
The case of Erwiana Sulistyaningsih was one that shocked people deeply, one that brought much deserved attention to the precarious state of domestic workers in Hong Kong. Erwiana, a domestic worker working in Hong Kong, was sent back to her home country Indonesia after working 8 months in the city. When she arrived at the airport officials found her to be so badly injured that they took her to the hospital immediately. She stayed in the hospital for quite a long time before she was finally strong enough to go and live with her family. The inhuman abuses she had to suffer whilst working in Hong Kong, are the stuff of nightmares and the opposite of anything even closely resembling civilization.
Unfortunately, the case of Erwiana was not an isolated incident and by no means unique. Others after her had to suffer through what she has suffered through, the only difference being that the media apparently did not find these stories interesting enough anymore to cover them the same. Different investigations from for example the Indonesian Migrant Workers Union (2012), the Mission for Migrant Workers (2013) and a report from Amnesty International all show that domestic worker abuse is very common and widespread. The abuse goes beyond mere physical abuse alone, less obvious but by no means less appalling abuse is as widespread today in Hong Kong as ever before.
This less obvious abuse includes financial extortion, harassment and intimidation of domestic workers (and sometimes even their employers), by employment agencies just to stuff their own pockets with more cash. Almost all of these practices are highly illegal by Hong Kong law, not to mention extremely immoral by any civilized standard. According to Hong Kong law, it is only allowed for agencies demand placements fees to the worker up to a maximum of 10% of her first month's wages. With an unlimited supply of workers and a relatively small market of employers, the agencies resort to devious (and highly illegal) tactics to shakedown the workers for extra profit. Different tactics the agencies use include:
- Recruiting workers from their home country very young so that they are ignorant and oblivious to any of the rights they might have.
- Arranging all facets of the employment process for the worker, so that they only have to have contract with the agency itself. This makes them extremely vulnerable and easy to manipulate.
- Pressure them to pay illegal fees in cash or ask the employer himself to deduct fees from the salary, but tell the worker to sign a receipt stating full salary has been received first.
- Pressure the worker to open a bank account in her name which the agencies will then completely control and can withdraw money from for the illegal fee payment.
- They enforce all kinds of additional fees on the worker when she is still in the home country, then, tell her to sign a loan contract with a 'loan shark' partner to pay off the debt. The worker now has to pay the 'loan shark ridiculous interest rates every month through 7eleven to avoid a paper trail.
- The Agency gets a commission fee from the loan shark, but on paper the process now appears legal since the worker signed (was forced to sign) the contract herself. Sometimes they make them sign the contracts when still in their home country.
- Agencies also tell the employer to withhold the FDW's termination payment. This is illegal, but they know the FDW cannot sue them since she has to leave Hong Kong within two months.
- In fairness, agencies sometimes also use FDW to exploit employers. They place a FDW, receive the payment from the employer, she will quit her job and the process repeats itself.
We, together with the Amnesty International and the University of Hong Kong, believe that the people of Hong Kong should no longer tolerate these illegal and medieval acts of employment agencies and abusive employers. Through this online petition, we would like to raise awareness in order to convince the Hong Kong government to take action! The action we propose include:
Provide clear guidance for employment agencies to charge FDHs and for the police to deal with overcharging complaints from FDHs (and employers)
Conduct dedicated investigation on Employment Agencies in Hong Kong and implement appropriate punishment that could effectively deterrent the occurrence of overcharging.
Make efforts to settle bilateral agreement with Philippine government in order to make international cooperation regulating overcharging on FDHs
Establish rating system for Employment Agencies and publish rating criteria and annual rating list for Employment Agencies.
Cooperate with NGOs to make FDHs aware of common sense about their rights and provide free legal service for FDHs
Abolish two-week rule and provide financial and legal support for FDHs when they tend to sue Agencies or Employers in order to defend themselves from being overcharged