I too shouted PUSH at Bella Center Dec 16th
633
people have signed this petition.
Add your name now!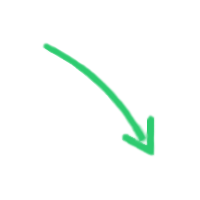 633

people

have signed.

Add your voice!
Maxine K.
signed just now
Adam B.
signed just now
I too shouted PUSH at Bella Center Dec 16th
Danish police want to imprison the two Danish climate activists Tannie Nyboe and Stine Gry Jonassen. They are both spokespersons from the international network Climate Justice Action.
Tannie and Stine are charged with shouting PUSH outside Bella Center December 16th, when thousands of climate activists were about to push for climate justice.
We wanted to establish a People's Assembly with representatives of the Global South, NGOs and delegates from the poorest countries to discuss real and just solutions to climate change.
We all shouted! We all pushed for climate justice!
Stine, Tannie and everyone else working to save the climate are not criminals. The real criminals are governments and big corporations who don't care about climate change – except for how to make profit on false solutions.
When Tannie and Stine are charged with fighting for the climate, then I should be charged too.
I sign this stating that I shouted PUSH together with Tannie and Stine December 16th.
-----------------------------------------------------------------------------------
(Danish)
Jeg råbte også PUSH ved Bella Centeret den 16. december
Dansk politi vil smide de danske klimaaktivister Tannie Nyboe og Stine Gry Jonassen i fængsel. Tannie og Stine er begge talspersoner for Climate Justice Action – et internationalt netværk af aktivister og organisationer, som arbejder for klimaet.
De er anklaget for at råbe "PUSH", da flere tusinde klimaaktivister forsøgte at trænge forbi politiet ved Bella Centeret den 16. december.
Vi ville etablere et folkemøde med repræsentanter fra det globale syd og fra miljøorganisationer på Bella Centerets Parkeringsplads, hvor vi kunne diskutere reelle og retfærdige løsninger på klimaforandringerne.
Vi råbte alle sammen! Vi skubbede alle for Klima Retfærdighed!
Tannie, Stine og resten af klimabevægelsen er ikke kriminelle. De rigtige klima-kriminelle er de store virksomheder og regeringer, som er ligeglade med klimaproblemerne, men kun tænker på, hvordan de kan tjene flere penge på klimakatastrofen.
Når Tannie og Stine er anklaget for at kæmpe for klimaet, så skal jeg også anklages.
Jeg skriver derfor under på, at jeg også råbte "PUSH" den 16. december.
Links