Shorty McBills - 2022 Buffalo Bills Fan of The Year!
106
people have signed this petition.
Add your name now!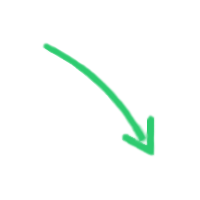 106

people

have signed.

Add your voice!
Maxine K.
signed just now
Adam B.
signed just now
Can you honestly think of a better superfan than Daniel McMahon aka Shorty McBill to represent our Buffalo Bills as the 2022 FAN OF THE YEAR? I'm writing this to tell you no only about Shorty as a person, but even more so as the Father, USMC Veteran, philanthropist and co-founder of Shorty McBills Facebook group. Please take a moment to sign our petition, share it with your friends of drop a comment on how Shorty himself or the group Shorty McBills has affected you personally. If you share and help get some signatures, we're giving away a FREE PAIR OF TICKETS to go to a game with Shorty as well!
First, about the little guy himself. Shorty served our country with the USMC from 1984-92. Luckily there was no height requirement or else I may not be telling his very short tale right now. Upon leaving the USMC, Shorty joined Pennsylvania State Corrections where he continued to serve our community for the next 25 years. Retiring just last year as a Major with the Intelligence Unit and K9 Drug Interdiction Unit, Shorty now spends his time working with Shorty McBills Facebook group and enjoying his massive Bills Mafia family. You might also find him on the links (typically par 3 because he's not built for big boy courses) and taking trips to visit his daughter who is proudly serving in the Air Force Reserves. Living in Steeler Country, Shorty continues to lay his life on the line representing the red, white and blue on a daily basis. Weekly 5 hour drives into Buffalo have become the norm as he's also a long time Season Ticket Holder and avid road game attendee. His loyalty and love for the Bills are as common as our own; but his love for the Mafia goes unmatched.
Read this and then read it again. The MEMBERS of the Facebook group Shorty McBills have donated over $122,000 to countless charities, members in need, player foundations and causes near and dear to the Queen City. Wait...what!? How much!? Did you say over $122,000!? Yes. You read that correctly. Shorty McBills members have directly contributed over $122,000 back into the community!

Let me give you the quick "elevator pitch" on what it is we do at Shorty McBills. - Shorty McBills was founded by myself (Ron Pilat) and Shorty in April of 2019. The original goal was to create a Facebook group for Bills Mafia to win, buy, sell and trade autographed memorabilia. We wanted a place to show off our cool pieces as well as win some more and trade away some extra items. As the group continued to grow, we knew we had something special. In steps dear friend of Shorty and now Bills Fanbase icon, Ezra Castro aka Pancho Billa. At the time, my older brother was battling a form of brain cancer and I reached out to Ezra to see if he might be able to send him a signed picture with some words of encouragement. With no hesitation, Pancho delivered and my brother was so excited. I posted a thank you thread on Shorty McBills Facebook group and all of a sudden people were flooding the comments in search of a signed Pancho Billa item. So we came up with the idea that if you donated funds directly to Roswell Park in the name of Pancho and Shorty, you'd receive a signed picture along with some stickers and swag direct from Ezra. They "sold out" almost instantly. We raised over $4,000 in under 24-hours! Members donated in increments of $5 with the total just continuing to rise. Roswell Park benefited, members received some great Pancho gear and everybody slept well that night knowing something so small had such a big impact (kinda like Shorty himself).
A representative from Roswell reached out to me direct the next day in such appreciation. She couldn't understand how random Bills fans could donate so much without ever knowing or meeting each other. She told me how far that money would go and I was floored, in fact I was humbled. It felt amazing to give back and this truly was a win/win situation for all. So we changed the game. We decided to change our mission and changed our objectives. Working with all our admins we started to focus on working with superfans with the hopes that players might catch on to what we were doing as well. Each of the super fans below donated signed items in exchange for members donations to a charity of the superfans choice! Can you believe that 40 Bills Mafia members our there have signed ketchup and mustard bottles by Pinto Ron!? Those bottles led to over $5,000 donated to March of Dimes!
Pancho Billa / Pinto Ron / Bills Dad / Bills Vader / Bills Jason / Bills Kid / Bills Elvis / The Chefs plus many more!
Long story short - players took notice! So players started to donate a game used jersey, helmet or experience and in return, our members would donate to the players charity for a chance to win! This absolutely exploded! I'm going to fast forward a few years because I can write all night, but each and every name listed below has been a crucial part to helping raise money for all sorts of foundations and charities. We worked side by side with these players and donated thousands, directly from the members of Shorty McBills!
Josh Allen / Thurman Thomas / Andre Reed / Mark Maddox / Butch Rolle / Reid Ferguson / Tyler Bass / Dawson Know / Harrison Phillips / Zack Moss / Matt Milano / Tyler Matakevich / Matt Haack and many more!
Charities and foundations have included names such as Oishei Childrens Hospital, Ronald McDonald House, Feedmore WNY, Hunters Hope, Boys & Girls Club of WNY, PUNT Foundation, Roswell Park and so many more.
But wait, we saved the best for last. There's been times where members of our own have fallen on hard times. Unexpected passing of family members, unforeseen bills or maybe time missed from work to deal with illnesses or injuries. So this one hits home. We started the same type of donations directly to the member in need, from the members of Shorty McBills. We're proud to have facilitated donations for these causes below, plus countless others that are too many to name.
* Most recently, donated $1,500 worth of restaurant gift cards to the nursing staff at Oishei Childrens Hospital as a thank you for taking such amazing care of my son following a very serious surgery at the age of 2-months
* Helped purchase a wheel-chair accessible van for a members son with a rare form of MS
* Helped provide the funds to build a wheel-chair ramp on a members home
* Threw a virtual diaper party for now admin, Matt Vetter who found out he was having triplets
* Raised over $12,000 in a weekend for a member whose wife unexpectedly passed away
* Raised over $4,000 for a father whose son unexpectedly passed away
* Worked with 26Shirts to have a shirt created for a member whose son is battling a rare illness
* and the list goes on and on...

With all of this being said, we wish that we had the time and efforts that would allow us to grow into a true non-profit organization because we know that Bills Mafia would support. But given day jobs, family life, etc. Shorty McBills has simply been a facilitator, a go-between, a liaison for lack of better term between the members, the experience and the cause.

We're humbled to have been recognized by multiple players directly, countless social media posts and other publicity.

We were featured on Channel 4 with a story for a GoFundMe that raised over $10,000 in a weekend to help a very young family cope with the lose of their mother.
Check out the story here!
https://www.wkbw.com/news/local-news/bills-mafia-s...

106.5 WYRK featured Shorty McBills as the Clay & Company Charity of The Week! Listen to my interview here!
https://wyrk.com/shorty-mcbills-is-awesome-buffalo...

Or how about close friend of the cause and Bills Mafia OG, Del Reid! We worked together with 26Shirts to create our own shirt and raise money for Liam and Cullen, whose mother Erin is a long-time member!
https://26shirts.com/products/buffalo-vol-7-shirt-...

Nothing will stop this momentum and there's no doubt the Shorty McBills will continue to grow. As we grow, then the amount given back will naturally follow behind. I'm personally beyond proud of what we've started a few years back as a group of misfit fans just looking to talk memorabilia. Today we're a family of members with one common passion; the Buffalo Bills.
I'd also like to take a minute and thank all the admins for their efforts in growing this group. In no particular order Matt Vetter, Alex Rolls, Brian Vetter and Thomas Jacobs.

If you're not a member, please consider joining today. If you are, we can never thank you enough. We're nothing with you.
https://www.facebook.com/groups/SHORTYMCBILLS

Go Bills!
Ron Pilat