Petition from DESSERT SHOP players who are asking for ADEQUATE & JUSTIFIABLE compensation
428
people have signed this petition.
Add your name now!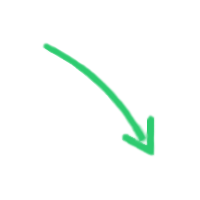 428

people

have signed.

Add your voice!
Maxine K.
signed just now
Adam B.
signed just now



AFTER SUBMITTING YOUR PETITION, PLEASE DISREGARD ANY 'DONATION' QUESTIONS THAT SHOW - JUST X OUT OF IT.




Petition from DESSERT SHOP players who are asking for ADEQUATE & JUSTIFIABLE compensation due to consistent gaming platform/server errors and support neglect for at least the last 3 goals that rolled out.




Players have continually been left on the wayside with inadequate support, non-existent communication. Players have lost valuable time due to the neglect of the Shinezone support/development team. They have abandoned players and in the interim, the goal timers still function just perfectly! Those of us in testing environments were also left on our own with no support, yet we tried to manage our original shops and also test shops throughout these issues. Lost time, lost energy, lost resources, lost all hope of getting assistance or immediate compensation.

The absence of Shinezone representatives or support from Feb 14th to Feb 24th, which was announced for the Chinese New Year has dramatically affected all players. Issues began WELL BEFORE the announced absence of any online immediate support, yet the issues were not addressed nor fixed before the 'SHINEZONE VACATION'. Players are NOT INFORMED of issues, the causes or the intended or scheduled fixes.

The latest 3 released goals have been affected: Popular Star, Valentine's Day Leaderboard and Chinese New Year Celebration. Players have been unable to access their shops long enough to advance. Any progress made is lost or reset. Players 'paying' for any enhanced features or incentives are paying for the same issues the rest of non-paying players get for free. All responses received via email are auto replies with generic and uninformative text with no resolution or compensation mentioned. The shoddy support, the lack of maintenance to the gaming platform, and the blaring disrespect for the gaming audience is so blatantly obvious, gamers are now wondering why they even bother to support the game of Dessert Shop. Many players have now abandoned this game, with even more players on the way of dropping it due to absolutely NO communication from Shinezone or any noticeable fixes to the game.

Some compensation requests include, but are not limited to:

➡ Compensation for the game issues should equal the value of what we would have won if the game was working properly during the timed tasks (all players should receive the rewards associated with the goals, whether completed or not)

➡ Minimum of 100 DS cash for EACH of the 3 goals (total of 300 DS cash to be compensated to ALL players)

➡ Minimum of 100 energy for EACH of the 3 goals (total of 300 energy to be compensated to ALL players via THIRTY 10-pack energy bundles to be used at player's leisure)

➡ Minimum of 50 cooking potions to be compensated to ALL players.




In addition to game reward compensation, players demand attention be given to fixing all issues IMMEDIATELY before releasing any new goals. As well, we ask that the developers upkeep maintenance of the game on a regular and consistent basis. The neglect of game maintenance is the major contributing factor which is affecting players.

Players would also like to see improvement made to communication strategies and information sharing from Shinezone representatives on the Fan Page towards players. The Fan Page is a connected tab directly accessed from the game and it's the first source of location players head to for information. This area needs vast improvement. We understand that Shinezone representatives are located in China, however, please be fair and remind yourselves that many players are not from China, we are from ALL OVER the globe and perhaps you need to change your support availability to meet the demands of your gaming audience.