Shibuya's Quest
326
signers.
Add your name now!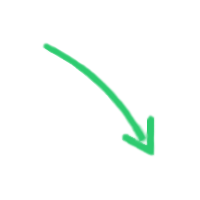 326

signers.

Almost there!

Add your voice!
Maxine K.
signed just now
Adam B.
signed just now
The purpose of this petition is to highlight and bring back a series that, today, is one of the most revered and beloved series of all times. A series that, thanks to its author's and illustrator's ability to tell such a compelling story with not just words but stunning illustrations, remains popular with fans of all ages the world over. A series known as Kyo Kara MA no Tsuku Jiyuugyou!.

The series tells the story of an every day Japanese high school student named Shibuya, Yuuri. A young man who, after rescuing another young man from a group of bullies, is transported to another world via a toilet in a girls restroom at a local park. There, he becomes the king of a race of people known as the Mazoku or Demon Tribe. It's here Shibuya, Yuuri begins his quest to unite demons and humans together in peace.

Yuuri's quest for peace takes him and his new found friends on one adventure after another, introducing readers to an array of new and interesting characters. Each with their own unique stories and backgrounds. The stories told throughout this series are fraught with hardship, enduring friendships, and impossible odds, if not overwhelming victories.

Kyo Kara MA no Tsuku Jiyuugyou! is a series that not only draws readers in, but captives them and keeps them wanting more! It's impossible to not get caught up in the plot, to not come to know and love the characters on a deep and personal level as well as to love the series as a whole. The series is in a class of it's own and the anime version is more than deserving of either a fourth season or a remake which closely follows the original light novels on which it's based.

Sadly, the original novels, manga, and anime have all come to a close. However, unlike the novels and the anime, the manga left fans wondering two very important things: 1) if Yuuri and his friends ever found the last of the four forbidden boxes, and 2) if Conrad ever returned to his king's side; there was no closure, and we NEED closure!!

The musicals made their way to the Internet and into fan's hearts, but it's unlikely there will be any more musicals any time soon, as the last of the musicals was not very popular among fans.

As hardcore fans of Kyo Kara MA no Tsuku Jiyuugyou!, our job is to work together and to work hard to ensure that this illustrious series, which brought so much happiness and joy and helped us to cultivate new and everlasting friendships, never dies!

You can let NHK and everyone who works behind the scenes know that we aren't ready to say good bye to this wonderful series by signing the petition and letting them know exactly what made you fall in love with Kyo Kara MA no Tsuku Jiyuugyou!.

Once you've added your signature and left your comment, share this petition on your personal website, blog, or favorite social media site and encourage your audience to do the same!

A minimum of 250 signatures (and comments) are what's needed before we can send this petition on its way. Let's all do what we can to achieve that goal - and maybe even surpass it!

Your support is greatly appreciated! Thank you!!


What you write matters!

When leaving your comment, please keep in mind that, while the majority of fans want Yuuri and Wolfram to end up together, there is more to the series than just their relationship. We care about the other characters and their relationships, as well as the overall plot, and we want NHK to realize that too!

Every signature and comment brings us one step closer to achieving our goal of a fourth season, an anime re-make, or just more Kyo Kara MA no Tsuku Jiyuugyou! in general.

Again, thank you for your support! It is greatly appreciated!