Libyan Embassy: Stop the Destruction of Islamic Heritage Sites By Extremists
81
people have signed this petition.
Add your name now!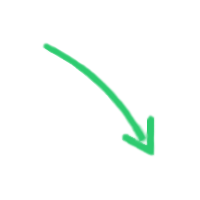 81

people

have signed.

Add your voice!
modular homes upstat...
signed recently
bookmarks
signed recently
We cannot let extremists hijack our religion.On Sunday August 26th, 2012 in Misrata, Libya, extremists came at night and dug out the blessed resting place of Sayyidi Shaykh Ahmad Zarruq (RA), removed his body, ...
Read More
We cannot let extremists hijack our religion.

On Sunday August 26th, 2012 in Misrata, Libya, extremists came at night and dug out the blessed resting place of Sayyidi Shaykh Ahmad Zarruq (RA), removed his body, took it to an undisclosed location and destroyed the Mosque of the Shaykh.

Sayyidi Shaykh Ahmad Zarruq (RA) (Ahmad ibn Ahmad ibn Muhammad ibn 'Isa) was a scholar from Fes, Morocco. He became one of the most prominent and accomplished legal, theoretical, and spiritual scholars in Islamic history, and is considered by some to be a renewer of his time (mujaddid). He was also the first to be given the honorific title "Regulator of the Scholars and Saints" (muhtasib al-'ulama' wa al-awliya').

Sayyidi Shaykh Ahmad Zarruq (RA) was a giant and if his grave can be desecrated with impunity, then what is preventing these extremist groups from imposing their misguided agenda on the rest of us?

Enough is Enough, this cannot continue!

Our religion is being hijacked by extremists who believe they have a monopoly on the truth. If we do not make a stand then we do not deserve the rich heritage that has been carefully preserved and handed down to us by previous generations.

Now is the time to speak up and spread the word. Please sign this petition and proclaim "We the Muslims of Canada" call on the Libyan Government to:

a) Restore the grave of Sayyidi Shaykh Ahmad Zarruq (RA) to a respectable state deserving of a man of his stature.
b) Rebuild the Mosque of Sayyidi Shaykh Ahmad Zarruq (RA).
c) Protect all Islamic Heritage sites in Libya.
d) Bring the perpetrators of this crime to justice.

This petition will be submitted to the Libyan Embassy in Canada.

- Committee in the Defence of Sayyidi Shaykh Ahmad Zarruq (RA)
------------------------------------------------------------------------------------------------

Links:

Shaykh Faisal Hamid Abdur-Razak speaks about the destruction of Sayyidi Shaykh Ahmad Zarruq (RA) grave and Mosque:
In Defence & Honour of Sayyidi Shaykh Ahmad Zarruq (RA) - Statement and Call to Action

See the destruction and listen to what occurred when an extremist group attacked a Mosque in Libya:
The Night of the Attack on Uthman Pasha Mosque

Radio-Canada article on the destruction of heritage sites in Libya (Article is in French. Copy and past the article into Google translate to read in English):
Salafi Muslims Destroy Two Shrines in Libya





^Show less
Sponsor
Committee in the Defence of Sayyidi Shaykh Ahmad Zarruq (RA)
Links