Shariah Banking Practices
38
people have signed this petition.
Add your name now!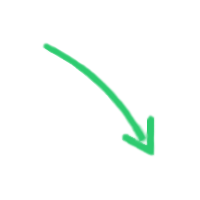 38

people

have signed.

Add your voice!
Maxine K.
signed just now
Adam B.
signed just now
Petition Calling on Fort Walton Beach Local Elected Officials to Require U.S. Financial Organizations to Disclose Shariah Islamic Banking Practices

We, the undersigned FWB city residents, are CONCERNED that an increasing number of financial institutions within the United States are engaged in SHARIAH Finance also known as Iranian Banking.

We are AWARE that SHARIAH Islamic law is the law of Iran, Sudan, Saudi Arabia, the Taliban, Al-Qaeda, Hamas, and terror groups in over 70 countries. We KNOW that SHARIAH, the written doctrine of Radical Islam, is the underpinning of a totalitarian political movement.

We SUPPORT investments by foreign governments and investors that do not finance terror or otherwise undermine our U.S. laws. But we are ANGRY that banking deposits of the citizens of our community are possibly being used in part to grow the SHARIAH Finance divisions of prominent institutions, which include AIG, Citibank, UBS, Goldman Sachs, and HSBC.

We therefore OPPOSE any product or policy using our dollars, without our knowledge, to affiliate with SHARIAH law. Remembering 9/11, we are MINDFUL that Jihad against America --encouraged by SHARIAH law leaders is on the rise. We are OUTRAGED that financial institutions, which solicit our business in our home towns, quietly engage in business practices that undermine the safety of our children and the freedom of speech, press, assembly and religion that define our communities and our great country. We CONDEMN this greed.

We SUPPORT those local and regional financial institutions that have decided NOT to profit through SHARIAH banking divisions. We APPLAUD those institutions for putting the safety of our families and U.S. national security first.

We URGE our elected officials to investigate SHARIAH Compliant Finance and DEMAND full disclosure, transparency and assurance that SHARIAH business practices are NOT risking our safety and freedom.

We SUPPORT the passage of a LOCAL ORDINANCE that prohibits local government jurisdictions from doing business with these financial institutions until such disclosure and assurances are met. We BELIEVE such an ordinance will help protect America's banking system from SHARIAH corruption.

We are CONFIDENT that, if this form of financing were called Nazi Finance or Apartheid Finance elected officials across America would take immediate action to fight everything for which it stands. We CONTEND that there is no difference between these ideologies and SHARIAH, which authorizes barbaric violence against innocents, undermines our democratic institutions through quiet jihad, and seeks to replace the U.S. Constitution and our Bill of Rights with SHARIAH Islamic law.

We CALL ON our government leaders not to disregard warnings about this SHARIAH economic and political threat. Ignored warnings about the sub-prime mortgage disaster led to a disastrous loss of jobs, homes and savings for so many of us in Ft. Walton Beach, Florida and throughout America.

We LOOK to you, our elected officials, to take action now to protect us from forces that threaten our nations, its citizens and our cherished democratic way of life.


Links