Force Shard to relinquish leadership position at the B&G Forums
125
signers.
Add your name now!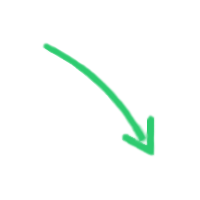 125

signers.

Almost there!

Add your voice!
Maxine K.
signed just now
Adam B.
signed just now
The purpose of this petition is to remove the individual known as Shard from her moderator position at the Message Board, or forums, of the online comic Bob and George. Other members of oligarchic group controlling the forums appointed her to her position. She has the ability to edit people\'s posts and lock their threads. Also, she often pressures the Super Moderators and Administrators. Shard is despised, detested, and hated by nearly all members of the forums. The only exceptions are the uninformed and the Mod groupies. I would name names but they know who they are. Shard has committed the following offenses. 1) Shard is a known flamer. She turns intellectual discussions into mindless arguments. She inevitably wins the arguments because she fights dirty and uses her moderator abilities. 2) She is unfathomably abrasive. Shard is the MEANEST person I have ever encountered on the Internet. 3) She has other Moderators cover her tracks. Every time Shard does something wrong, A well-known \"Super Moderator\" blames the incident on the community. 4) Shard has several lackeys. They search the forums for any thread that is even slightly off-topic or portrays the forum leaders as being incorrect, abusive of immoral, and inform Shard. 5) Shard is a blatant anti-Semite. A few months ago a forum member put an image of an Israeli flag in his avatar. Shard immediately accused him of supporting a nation with genocidal tactics and blasted the state of Israel. The Super Moderator mentioned earlier edited the member\'s response to Shards Neo-Nazi ranting. The member sent her a Private Message in order to begin an intellectual debate. Despite its designation as a private message she went to the Administrators and banned the user. The fact is, Shard believes that the forums are not about Bob and George, but are about her insane power trip. Moderators work for the members of the message board not the other way around. Her actions have caused many members to leave the forum. Peace must be restored to the Bob and George forums. In order for this goal to be achieved Shard\'s reign of terror must be put to a stop.
Sponsor
This is sponored by a well-known regular of the Bob and George Forums. I wish to remain anonymous because I fear that I shall be punished for what I have said here. This action was risky for me, but: \"It is better to die on your feet than to live on your knees!\" - Emiliano Zapata
Links
http://www.bobandgeorge.com This is the website of the Bob and George online comic strip. http://fan.bobandgeorge.com/cgi/wbb/main.php This is the location of the Bob and George forums.