Shara to play Finals
27
people have signed this petition.
Add your name now!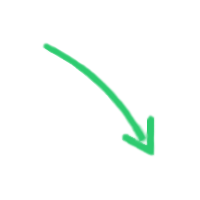 27

people

have signed.

Add your voice!
Maxine K.
signed just now
Adam B.
signed just now
This is a petition to have the VQA's rejection of Shara Longbothams appeal to play Vic Cup Finals overturned.
Majority of the Willows have played with the VQA for what will be their 5th year soon, and the reason we have stayed around for so long is because we love not just the sport and the competition, but the community.
We think it's amazing that the community that the VQA and its members have fostered, is so powerful and welcoming, that interstate players move to Victoria and join the association, and sometimes, as is Shara's case, join a team while still living interstate.
Shara joined the Willows at the start of the season, signing up over VFT weekend (which she also flew down to play in – another example of her love of Victorian Quidditch). She has been an original member all year. Obviously living interstate makes it difficult to make games every week, but Shara has flown down for what would have been 4 Vic Cup games (our final game being a forfeit) and the entire of the Mudbash weekend.
Shara works as a fulltime nurse, and this means sometimes she works 9 days in a row, sometimes she only gets 1 day off between days or work, and it can be incredibly difficult to get time off. She took off as many weekends as were feasibly and physically possible (a total of 5, including mudbash), and was understandably hopeful that the VQA would grant her an appeal to play finals.
Shara has spent close to $1,000 to play with our team. She has been an absolutely integral member, providing feedback and support even from interstate.
Shara's appeal was turned down because she "chose to compete in a league for a team which is not local to her and fully aware of the requirements to play finals". We were also informed "it is their [Shara's] responsibility to meet the requirements". We feel this is a harsh and unfair statement. By this logic, surely players that KNOW that they have work on the weekends, and still "chose" to join a league which would potentially make it difficult to play, would not have their appeals approved. And yet we are aware other appeals have been approved on the proviso that players had work on the weekends and couldn't make games (which we are ALL FOR, and support and are glad about). We do not see how this is at all different for Shara, as it was her work schedule that predominantly prevented her coming down, not her location.
We believe the appeal system should be used to stop teams abusing finals, by bringing in new players to stack a team. We do not believe it should be used to punish any member of the association, let alone a member who has given so much time and effort to be a part of the willows. More time and effort than most of the players who live locally.
The Willows are absolutely gutted at the rejection of the appeal, and feel it has been done unjustly.
We do not know if a petition is enough to change the mind of the VQA Admin committee, but we are hoping to show them how many of their members will not stand by this decision. We also hope that by making this point no other committed player will have to miss out on participating in the sport they love.