#ShadowMan's Music creation swallowed by a USA-based copyright algorithm?
22
people have signed this petition.
Add your name now!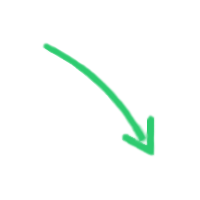 22

people

have signed.

Add your voice!
Maxine K.
signed just now
Adam B.
signed just now
This is my first ever petition: Here's why I've started it and why I'm asking for your help?
On March 10th, 2021 Larry Pegg Music came under direct copyright attack from a search algorithm apparently being used by USA-Based CDBaby. They're one of the leading indie artists platforms apparently helping thousands of musicians like me to distribute my musical creations globally. In effect, CDBaby partners with artists in promoting their music. Using a faceless and inhuman algorithm to track and threaten is no way to treat a partner?
Is CDBaby a "Copyright Troll?". That is the question. I'm sure that I'm not the only artist that this has happened to, so I've created this Petition to STOP it from happening again. Artists have suffered enough during this pandemic (Including from the digitization era and historically). Let's answer this question right NOW by supporting this petition. You can read the following 2 minutes of info or skip right to the 3 Things I'm asking (below).
I am the 100% owner of my OWN work. Here's what I did to cause CDBaby's algorithm to file a copyright claim against me:
It all started with FUN: I filmed and edited the video content for another segment in my ongoing series of winter-inspired fun videos under my new persona #ShadowMan. I added my own 2013 music The One You Love to the video and then I loaded the final product onto my YouTube Channel on March 10 for release the next day.
To note, these videos are intended to entertain and boost people's spirits in this time of pandemic-related depression and skyrocketing Mental Health challenges. I have been supporting Mental Health initiatives since 2012. I am merely applying the simple human formula "outdoor fun is invigorating, positive, inspiring and healing". This particular video had a very special focus because it was being released on March 11th aligned as a video to commemorate and celebrate the first anniversary since the pandemic was declared..
Who is CDBaby? They are one of the leading indie artists platforms that helps many thousands of musicians like me distribute their musical creations around the world. I paid CDBaby for this service in 2013 and loaded my first full album of music onto the CDBaby platform, including The One You Love, the specific song that is the subject of their false claim.
Here's what CDBaby has done (no FUN now): Shortly after I loaded my video, an algorithm (apparently CDBaby's) quickly locked-on and I'm assuming this triggered their filing an electronic claim with YouTube against my music that is being used in my video. CDBaby are a distributor, not an owner/creator. However, they, or YouTube are actually saying they are the owners (see screen shot showing proof of this false claim at my artist website here).
I received an email from YouTube at 10.32PM on the 10th outlining the CDBaby claim and that I was being restricted from monetising due to their claim on my song. I was warned that my channel could be removed if the claim was accurate. YouTube provided a dispute form to be filled out. I filled that out right away, stating that I am the legally registered owner.
CDBaby could have, and I think should have checked and seen that I am a member of SOCAN (Canada) and my song is registered with them and my copyright is protected world-wide. SOCAN is the equivalent to ASCAP, BMI, etc. In short, this claim is 100% preposterous.
Within hours CDBaby sent another email to YouTube in response to my filed dispute. Astoundingly, CDBaby has not relented. My "fine print" spider sense is tingling. They may have a claim to a % of any royalties but that would take a simple human touch to Kindly inform their partner. Why not call or adjust what I believe to be an offensive algorithm?
Artists of all kinds have already been suffering during this pandemic, but the appropriation of talent by the well-funded forces of power, greed and so-called "efficiency" has been long-standing in US history, meaning, Black, Indigenous and other artists made a lot of white people rich. The recent film "Ma Rainey's Black Bottom" deals with this historical abuse and is highly acclaimed.
Fast forward to the last two decades and the advent of Napster, iTunes, YouTube, Spotify and dozens of other algorithmic platforms. Now the entire independent artistic industry, no matter what race or creed, is affected. Some platforms have stolen artists work and most pay such a pittance that it has deeply affected the sustainability and livelihoods of countless numbers of music artists. Indie artists are being underpaid or not paid at all for their creative work. But art of all kinds is under attack.
If you need any more inspiration than all the above then you might remember Peter Finch in Network ""I'm as mad as hell and I'm not gonna take this anymore". That's what I am feeling right now. Maybe you are too? Because in one way or another, we're all dealing with this type of invasion by algorithms that hunt us and track us, and IMO devalue us incessantly.

CDBaby are a distributor, not an owner. However, the YouTube screen shot shows they are actually claiming they are the owners (YouTube claim showing proof of this at my artist website here).
This petition is meant to quickly raise awareness for this issue which I'm calling algorithm abuse and this should include Copyright Trolls. That abuse is ongoing today and it's accelerating everyday. We need to stop inhuman algorithms and Copyright Trolls from abusing artists and humans.
If you are a human that agrees, I hope you will support this straight forward and necessary campaign supporting artists and humans everywhere. I hope you'll support #ArtistsAgainstAlgorithmAbuse and #STOPAlgorithmAbuse.
To help me
Please share/forward this Petition or RT my Twitter link here or my Facebook link or create your own. Maybe say "I helped raise awareness for #ArtistsAgainstAlgorithmAbuse." Add #STOPAlgorithmAbuse. I don't know which is better? Can you think of one?
Check out my fun video that caused all this trouble. Plummeting down the 600ft vertical of The Gatineau Hills on XC skis to some great music including my cover of Bruce Cockburn's Lovers in a Dangerous Time. The action is 7 minutes long. You might find yourself leaning into the turns :)
Please join my Artist website and Facebook, Twitter, Instagram. This will help momentum should the media want to cover this as a story. I certainly think they'd want to.
Please help me get this message out to artists and humans everywhere.
To help other artists
Explore and buy indie artists' work, whether visual or music, whether theatre or comedy, or any other art form, just support them financially.
I do not need the financial support like most other artists. If you do choose to support my music know that I support Mental Health and Suicide Prevention as well as the Food Bank, and I have and will support Environmental and Social Justice causes of your choice. Just let me know which and I'll share at least 50% of your purchase with the reasonable charity of your choice.
All there best, wear a mask, get your vaccine, get some fresh air and exercise every day for better attitude, physical and mental health. And stay safe...