SGC_LongTermPlanning
13
people have signed this petition.
Add your name now!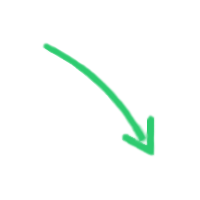 13

people

have signed.

Add your voice!
Maxine K.
signed just now
Adam B.
signed just now
Stone Gate Cottages (SGC)
This is a community Call-to-Action for all homeowners of Stone Gate Cottages.
Summer is now here and the stage has been set for outdoor activities. Being outside is a lovely experience and brings into focus items that need to be maintained outside of our homes.
If you are still living on the property and have noticed a decline in the quality of common area amenities, you are not alone. We are also mostly aware, that this decline in some cases is due to the decline in homeowner's association fees that have been collected. In some cases, however, there are changes that can be made with big returns if we put our heads together and come together as a community.
Some of the items of concern that haven't been getting much attention through the protocol of contacting the property management company to make requests to the SGC Board include: overflowing sanitation; mold and mildew on buildings; aging pool area and pool pump; as well as deteriorating landscaping, plumbing, infrastructure and roofs.
During the last community Board meeting in November 2015 there was a very low turn out. Thus, there was no quorum to vote for a new Board. The existing community Board volunteered to continue their service. Also discussed were a number of long-term and short-term maintenance items that were needed around the community including the aforementioned items. Most if not all of them have gone unchanged. We are appreciative of the time the current Board has served in the community and believe they have done so to the best of their abilities. Thank you!
CALL TO ACTION
If you no longer live in the community and are currently renting your place, don't forget about us! Please pay your dues as if you are still living at SGC. Your property values and old neighbors are depending on you!!!
Secondly, we would like to develop a long term planning committee that consists of community members including renters and homeowners. Renters would be excluded from any final impacting decision making on the long term planning committee. The mission of the long term planning committee would be to 1) call the community together for potentially attacking small weekend projects such as gardening or painting; and 2) pulling together all community resources to assist the Board in long term planning for big multi-year projects.
Lastly, we would like to call a special Board meeting to allow an opportunity to relieve the current Board of their extended duty.
The undersigned respectfully requests a special Board Meeting with the following agenda:
[IMPORTANT: If you are interested in being a new Board Member, please indicate this in the comments section when signing your electronic signature.]
To Nominate and elect new SGC Board members (3 members)
To Develop Critical Items list.
To Develop Small Items list.
To Develop SGC Long Term Planning Committee
To Agree on meeting frequency of the SGC Long Term Planning Committee (once or twice a month)
To Develop 30-to-90 day Action Plan
To Confirm date for follow-up ALL COMMUNITY meeting to report back on progress.
GOOD NEWS!
Many of us are excited about the turn-around in home values and new construction in Kirkwood and the surrounding neighborhoods. This April [2016] the developer for the Krog Street Market purchased the old building and lot that used to house Wayfield supermarket and Club Esso: http://atlanta.curbed.com/2016/4/29/11538854/krog-street-market-developer-buys-memorial-drive. Let's keep the good streak going!