SFAI Acquisition by USF, Action Requested
816
signers.
Add your name now!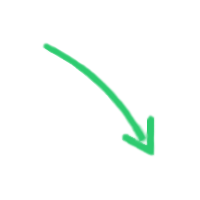 816

signers.

Almost there!

Add your voice!
Maxine K.
signed just now
Adam B.
signed just now
Whereas the San Francisco Art Institute (SFAI) may no longer continue to exist as an autonomous educational entity and its future survival may depend on its acquisition by the University of San Francisco (USF). We, concerned Alumni of SFAI, cautiously look forward to this next chapter in the school's long history, but have some practical concerns that should be addressed and become part of any agreement moving forward between both parties if the school becomes the San Francisco Art Institute at the University of San Francisco.
"The San Francisco Art Institute", known as the oldest Art School west of the Mississippi, needs to maintain its reputation, mission, and brand as a fine art school, defined as an art school that promotes (through education) the practice, process, interaction, and critique of an experimental, freely expressed understanding of what contemporary art is. To be clear, this definition of fine art excludes commercial art of any kind, such as design, illustration, fashion, and/or all other commercial applications of art that are taught for the sole purpose of fulfilling a niche in the existing job market. Keep in mind that SFAI alumni often leave the school better equipped than graduates of other schools in their ability to start their own businesses, or obtain employment requiring creative and inventive thought processes, due to an education that fosters "out of the box" thinking and self-motivation.
It is in this unique experimental environment where students for the past 150 years have solved open-ended problems rather than waiting to be told what to do. We believe this type of art education, synonymous with SFAI, is a valuable asset, not unlike the building itself, that can be used for student recruitment and fundraising. We urge that USF agree to respect and maintain that historic tradition of the school's hallmark name, "The San Francisco Art Institute'', by creating an independent fine art school/college at 800 Chestnut that's separate from USF's larger university with its own enrollment requirements, its own curriculum, and mission statement. The broadly accepted concept associated with the modern university is that of a larger institution made up of smaller schools and/or colleges such as the University of California system and establishes why this type of mutual arrangement is the most appropriate and advantageous for both USF and SFAI to adopt if the proposed acquisition is ratified.
For 96 years the campus at 800 Chestnut has been a place where the creative spirit of artists of every ilk thrive. This environment and the atmosphere it creates must be maintained as a "Free Expression Zone". USF agrees to respect the architectural integrity of this historical landmark by not adding any political, religious, and/or commercial embellishments to the property.
The Library /Archive of The San Francisco Art Institute, primarily housed in the Anne Bremer Memorial Library, is defined by its books and all media, such as but not limited to; film, video, photos, digital archives, ephemera, and objects. It is essential for this historical collection to be kept together with adequate funding for expansion and improved facilities as a strictly fine arts library and not be allowed to be broken up or sold except where there is obvious duplication. We would like an agreement that benefits the SFAI Library/Archive and its collection as described, by including an agreement/condition precedent that preserves the library's name; "The San Francisco Art Institute's Anne Bremer Memorial Library '', and school's name "The San Francisco Art Institute", as described above, protecting the school's history (Library/Archive) and brand (name SFAI) into perpetuity. It would state: "If for any reason in the future the building is ever sold or its use is changed to anything other than a School of Fine Art, as defined above, at the 800 Chestnut campus, the Library/Archives along with its name and the name of the school (SFAI) should be removed from use at the premises. The physical contents of SFAI Library/Archives would be transferred to some other reputable institution to be permanently housed."
We are interested in the possibilities of this considered arrangement between SFAI and USF. We will advocate that all matters mentioned in our common-sense proposal be a requirement of any finalized agreement, as it guarantees the secure future of both institutions and protects the integrity of the San Francisco Art Institute, its legacy, reputation, and history in these uncertain times.
Thank you.
Signed, Concerned Alumni and Friends of SFAI