Support for Seyed Mousavi
938
signers.
Add your name now!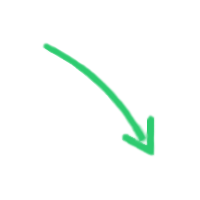 938

signers.

Almost there!

Add your voice!
Maxine K.
signed just now
Adam B.
signed just now
We, the patrons of the Al-Nabi Mosque, friends, family, those acquainted with Mr. Seyed Mahmood Mousavi and/or acquainted with his work, hereby express our strong support for, confidence in, and admiration for Mr. Mousavi. We affirm that Mr. Mousavi is a hard-working citizen who has worked tirelessly through Hejrat Foundation and the Al-Nabi Mosque for the good of all of us. He has worked for the good of the general community in West Covina, California, as well as the Islamic community in Southern California. Mr. Mousavi established Hejrat Foundation - a religious, educational, and charitable organization - in the year 2000. His ethical character and dedication are well reflected in his community-oriented work and goals. His goals have been to educate, and help members of his community; to educate Muslims and non-Muslims; to encourage positive social progress; to build unity between all people of faith; to promote tolerance and mutual respect among all citizens; and to serve the numerous pressing social and religious needs of Muslims in Southern California. As a part of the services of Hejrat Foundation, Mr. Mousavi also ran a Hajj caravan for the past several years, helping many make their Hajj pilgrimage. Hajj (or pilgrimage to Mecca) is a sacred Muslim duty and Mr. Mousavi made the Hajj trip possible for some who otherwise would not have been able to do so without his generous help. In fact, some of the undersigned went to Hajj with Mr. Mousavi. At all times he was honest, responsible, and professional, and those people are grateful for his selfless sacrifices during the Hajj. Mr. Mahmood Mousavi has had a positive and profound effect on many lives, especially among the youth of the community. Through his efforts, they have had educational opportunities to better themselves. In addition, they have had the encouragement necessary to grow into solid, responsible, and honest citizens, and to resist the pressures associated with gangs, drugs, dishonest friends, and other life-wasting situations. He has helped them in too many ways to list, and they have a deep respect for him based on what he has shown them through his words and his deeds. Your Honor, we feel morally obligated to tell you that we believe that Mr. Mousavi is an innocent man. We are disappointed by the jury\'s verdict, but we respect the rule of law, and the avenues that the American justice system provides to pursue a different outcome. Now that he has been convicted, we worry about his health and well-being. Your Honor, we respectfully implore you to show mercy and compassion to this great man. CONCLUSION In conclusion, we, the undersigned petitioners, hereby respectfully request that the Honorable Judge Percy Anderson exercise his discretion in the favor of Mr. Mousavi in the sentencing process. We pray that Judge Percy Anderson would set aside the jury
Sponsor
This petiton is being brought by concerned citizens who believe that Mr. Seyed Mahmood Mousavi is a valuable citizen, who has contributed much good to the community, and that he should be given the minimum sentence so that he can once again be free to do his good works within the community.
Links
Hejrat Foundation and the Al-Nabi Mosque are the non-profit religious, charitable, and cultural organizations of which Mr. Mousavi is president. Mr. Mousavi is a valuable and good citizen who has contributed much of value to the community, as can be seen at the Hejrat Foundation website. Please visit hejrat.info for more information about the activities sponsored by Mr. Mousavi. Be sure to read \"About Us\" for the foundation\'s goals. You can also get more information about Mr. Mousavi and the case at www.freeseyedmousavi.com.