Sexual harassment policy needed for adult sports league to protect women players.
72
people have signed this petition.
Add your name now!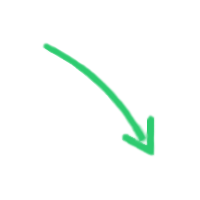 72

people

have signed.

Add your voice!
Maxine K.
signed just now
Adam B.
signed just now
Sports are supposed to be fun, but is it worth getting groped and sexually harassed by the male players? No.
I want a safe environment to play and win with my friends and teammates, that's why I created this petition to require the National Dodgeball Organization based in Phoenix, Arizona to have a sexual harassment policy put in place that will protect men and women from unwanted touching and sexual verbal advances. This policy should be included in their waiver so if broken the player will be removed. This policy should also make the business, NDO responsible for taking sexual assaults and claims seriously, investigate these claims, and respond accordingly to keep players safe.
This petition will support past, current, and future women from ever being touched inappropriately and eliminate obsessive sexual predators from being allowed to be around all these women to hurt.
In May 2014 I became a victim of a sexually obsessive player who asked me to be his girlfriend without ever asking me out on a date or knowing me. I politely declined, this man became verbally abusive at games and league daily, he started touching and grabbing me inappropriately because I was "disrespecting him by ignoring him" so he "felt justified in disrespecting me back" by touching me inappropriately on the court. I told the owners about this man's behavior and obsessive tendencies and informed them I don't feel safe at league or at home with this man in my life. I complained weekly from May 21st-December 10th. Both owners ignored my claims and did nothing to the harasser but instead told me to ignore it because "you can't control him, and I need proof he's touching you". This inappropriate behavior continues for 8 months, this man has spent HUNDREDS of hours obsessing over me, spreading rumors of sexual acts and making degrading comments about multiple women including me. He also began preying on other women and harassing and touching fellow women players. All my claims were reported, some of the other women's claims were reported. All claims were not addressed or taken seriously by the organization. The reason these weren't addressed being "you pay to be here, and come voluntarily so learn to coexist. Period." The owner 'finally had enough' after 8 months of me complaining about sexual harassment from this player that his solution to his problem was "since you didn't do your part to keep the peace and disrespecting him, I warned you to get fix this problem, I'm not a school counselor, and since you can't learn to coexist, you are both kicked out."
***National Dodgeball Organizations sexual harassment problem is fixed by kicking the girl out so you don't have to hear about sexual harassment anymore?!
When saying for the 100th time he harasses women in your league and touches them inappropriately he needs to go not me, and I will go to the police and get a restraining order; his response was "I don't care, my problem is solved do what you have to do legally but you are still not welcome".
After being kicked out in December 2014, I took a few days off work, spent over 6 hours at the court house and a judge within 10 minutes of testimonies, printed Facebook messages, texts, and affidavits from women in league, found the man guilty of harassment and ordered an injunction to harassment good for one year to protect me in Arizona and all of the United States.
Since the owner asked and required me for the past 8 months to "show him proof" I was being harassed (even though Facebook messages, hundreds of texts claiming harassment accounts, and people's verbal accounts weren't evidence enough) now a court order isn't adequate either for this business.
In January and February 2015, I have in person and in writing requested an apology from this business for their lack of protecting me against this sexual harassment at their place of business, I have been COMPLETLY ignored. I lied, the owner said "Ya. That's fine." When I approached him and said "did you hear I got a restraining order?"
Signing this petition will hopefully shine light on a serious situation that has been ignored for far too long. Take a stand, have your voice heard. Women need this policy put in place so this business will be held responsible to do the right thing the MOMENT the first sexual assault takes place; and no woman is told to "just ignore him" ever again. We just all came to have fun right??!