Sexual harassment in Egypt is no joke! Mo Salah needs to understand
3511
signers.
Add your name now!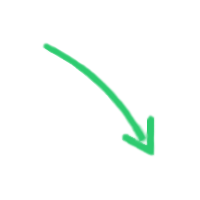 3511

signers.

Almost there!

Add your voice!
Maxine K.
signed just now
Adam B.
signed just now
On 27th of June 2019 Mohamed Salah, the Egyptian footballer who plays in Liverpool F.C. tweeted: "We need to believe in second chances… We need to guide and educate. Shunning is not the answer."
The tweet was to show Mr Salah's support for his friend and colleague Amr Warda who was recently exposed for a long history of sexual harassment. So let's take a look at those "second chances" that Mr Salah was pleading for a serial sexual harasser:
In Tunisia: Warda harassed a French woman in 2013. The woman reportedly called the police after Warda forced himself into her hotel room. Warda was expelled from the youth league after this incident and was sent back to Egypt.
In Portugal: Warda was expelled from a Portuguese team only 3 weeks after joining the team. The reason? He sexually harassed the wives of his own teammates. You've read this right! And not just one wife, two of them!
In Greece: Warda was also kicked out of a Greek team in 2017 due to "behavioural reasons". He was not allowed into the team's camp in the Netherlands.
In Egypt: very recently and in one week, during the African Cup of Nations #AFCON19, Warda was exposed for online harassment of an Egyptian model and a Mexican model. He sent videos of himself masturbating along with other explicit content. The women tweeted about the harassment and published screenshots of messages coming from Warda that included slut shaming and misogynist content.
These are all "second chances" that this serial harasser was given, and yet Mo Salah shows up in shining armor to support this criminal.
Other players supported Warda too and pressured the Egyptian Football Federation to recall the criminal back into the league after kicking him out. The result: the Federation fell for the pressure and took him back, so there will be zero consequences for Warda and for everyone who supported him, including Salah.
Another player (al Mohammady) tweeted that Warda made a "small mistake" and that it was blown out of proportion. This is the mentality that is sadly dominating the Egyptian team.
The support of Mohamed Salah has a special significance in this incident. Not only is he the most influential player on the team (and probably played the biggest role in bringing Warda back to the team), he is almost worshiped by millions of young men in Egypt and around the world.
Very recently, Salah made the Time 100 list of 'most influential people in the world'. He clearly doesn't understand what this title entails.
His support for a sexual harasser has a great significance.
In a country like Egypt where every single woman has been subjected to harassment at one point or another, where mass sexual assault is common practice and has happened way too many times, where literally no woman can walk safely in the streets of Cairo without being subjected to catcalling or physical assault, Mohamed Salah's words can incur harm on millions of Egyptian women.
Please join me in signing this petition to demand justice!
We want Liverpool F.C. to pressure Salah to apologize to every woman who has been subject to sexual harassment and every woman who will have to endure the long-lasting consequences of his friend's actions and his ongoing support for those actions.
Please also share and tweet #SalahSupportsSexualHarassment to increase the pressure on the "Egyptian Kind" to step away from his throne and show true respect to women, instead of falsely claiming that he does and using this claim to sugarcoat his defense and unlimited support for Amr Warda.