Set Sparks video free!
44
people have signed this petition.
Add your name now!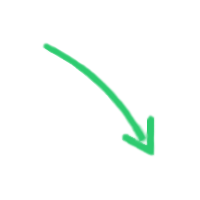 44

people

have signed.

Add your voice!
Maxine K.
signed just now
Adam B.
signed just now
"To test the waters, one of my business partners matched me with a new production company in Hollywood. They showed me some of their previous work and it was ok, and then they created a treatment and mood video that looked pretty good. They had an investor backing them and he was willing to front the money for the budget so that I didn't even have to pay for it up front and would just pay back over time. This seemed like a great situation… despite the warning i had that these guys were kinda shady.
So anyway, unfortunately, I ended up in the hospital the week we were supposed to shoot. They told me no worries and that they would just shoot the one day of scenes that they didn't need me for. But then then at a later date said they have to add $6k to the budget for that lost day that i was in hospital or else we couldn't come to an agreement. My team tried to get them to show us receipts for these additional expenses and they refused and resisted transparency with these expenses. That was my first time thinking that they were trying to take advantage of me.
When I got on set day 1 of filming they told me their producer is going to play my lover and the guy who was a real actor (and who was actually attractive) they were going to have play my brother. Even after I pulled them aside and said I think we should change the storyline they convinced me this was just a better way. They had me make out with their producer over and over again on camera … Totally unnecessary shots that didn't even make it into the video.
But, they made me feel like a friend and that I could trust them so I continued to do so.. They had some kind of personal beef with one of my business partners and used that against me to try and put me in a more vulnerable situation by actually adding to the contract that 'he may not be on any future sets or have any involvement'. I clearly do not have any control over another human being, so to sign THAT would be obscene.
The ironic part is, they sent me the first version of the contract and I signed it like a fool. But after a few days of them not reciprocating, i became suspicious and not to my surprise, they came back with a different contract asking more from me. Who does that besides total slime balls?! In new contract I would need to be at their disposal promoting myself as their Artist and owe them x, y and z.. I even tried to meet in the middle on this and agreed to do a non paid show for them and help promote their company.. But this was still not enough.
All we kept asking for was RECEIPTS so we could lock in a price and move forward but clearly this made them agro to the point they finally came back with an offer that had DOUBLED from the original budget and required a large up front payment.
bottom line is, I've been quiet recently trying to wrap this all up behind the scenes but these weeks spent going back and forth on this contract has got nowhere.. in fact, it's just got worse so i'm backing out of their ever increasing and frankly just quite shitty deal completely. Maybe had they tried to do this to me at an earlier date i would have been more flexible but now we are fighting for a video that Hillary Duff just came out with the same song title and I've seen all over TV already.
So, where is the sparks video that i put so much hard work into? .. On their hard drive collecting dust. i don't even have a copy to watch myself as they deleted the vimeo link. Imagine that, an artist who can't even show her friends her new music video."
http://neonhitchblogs.tumblr.com/post/116412311006/where-is-sparks-video

#TheTruthAboutMusicIndustry