Service Petition
40
people have signed this petition.
Add your name now!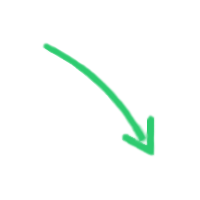 40

people

have signed.

Add your voice!
Maxine K.
signed just now
Adam B.
signed just now
As we constantly hear at meetings, the request for Service Technicians is constant, but as we sit currently, the Pay disparity, Overtime disparity and differing sectors of our own Union makes drawing qualified, competent Technicians, and keeping them, a very difficult Proposal.
We Petition these following changes be made, to bring us more in line with the current employment situations and personnel struggles, UNITED, and to make our Service division and entire Union stronger, more efficient and more competitive with the overall HVAC market.
PROPOSAL
Dissolution of "Service Addendum".
As Dues paying, contributing Members, we petition for the removal of verbiage that differentiates Service Members from traditional Sheetmetal Union Members.
If more participation and attendance is desired (as is often heard at meetings) from the Service Members, then treating them as equal Members is the direction to go, instead of being treated as, and formally described as an "Addendum" in the eyes of The Union and Membership at large.
Institution of Service member pay increases.
After investigation into current non-union pay scales, the current Service pay level is more than 20% below comparable Service journeypersons in the non Union sector, including the fact that similar health insurance, and Employer paid premiums are the standard in the industry for most comparable companies.
We petition that a scale is instituted to gradually over the next contract, bring the current (and future) Service members to the same pay level as the Replacement/Installers and Sheetmetal Fabricators as commensurate with our skills and demand on the open market. Or have a plan in place to get all members as equals across the board in the future.
Overtime regulations.
As currently established, Service members are the only sector of our union who works on established holidays for time and half. Our overtime pay never goes above time and a half.
We petition that, as a start, Holiday work is double time. If we are to be called away from our families and rest to work on a holiday on a regular basis, which is what currently happens, it should not be for the standard time and a half overtime pay, but more in line with the rest of the Union.
UNION = STRENGTH
WE CANNOT CONTINUE TO GROW UNTIL WE ARE ALL TREATED AS ONE