Getting rid of ignorance, shamless racism, and so called christians
29
people have signed this petition.
Add your name now!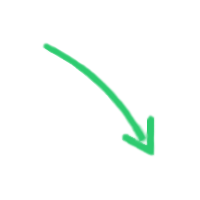 29

people

have signed.

Add your voice!
Maxine K.
signed just now
Adam B.
signed just now
I cannot believe that in 2008 America is still as racially, religiously, and socially divided as we were 200-400 years ago. I cannot believe that people harbor so much hate, but yet they have such a little reality of life. They live in a little glass bubble, all of them..and anything new, not understood, or not the way they are used too is deemed as everything but right. They hide under the terms: Christians, Americans, Patriots. But in reality they are racist, bigots, evil people. They love the Lord, but wish hate and further disdain amongst each other. They attack, rather than educate, they blame rather than self-assess, all in the name of righteousness. They stereotype, ignore, fear, and mistreat, anything that they do not understand. WAKE UP AMERICA....these people are dangerously closeminded. Dangerously ignorant, and borderline insane. They hide behind their own kind, blinded by their own hatred. WAKE UP AMERICA ....for there are many among us. They cant let go, of their own self infused misery. A Half black man got elected...These people have devised plan after evil plan to have him executed. They spread ignorance, and lies about him. They hide behind false religious, and political views and use their hatred to band them together. WAKE UP AMERICA....its not blacks, whites, asians, mexicans that bring the country down. Its hatred, fear, ignorance, predjudice, racism that do it. WAKE UP AMERICA....the blacks, whites, asians, mexicans are what make this country so great. Please join me in stoping the spread of hatred. Spread understanding.
Sponsor
Just a person sick and tired of built up hatred.