Sergeant Needs Help
141
signers.
Add your name now!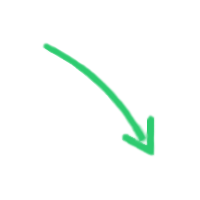 141

signers.

Almost there!

Add your voice!
Maxine K.
signed just now
Adam B.
signed just now
This petition was started February 19, 2011 and 243 people tried to sign it, unfortunately the signature app. wasn't working. Please if you were one of the 243 people or never signed, please sign again or for first time.

Please read how an Innocent man was arrested and sentenced to 40 years in prison for using his right to the freedom of speech. That right he fought for serving our Country in the Army National Guard. His case is in appeals at the present time because he is Innocent.

Sergeant Jennings, has been unjustly convicted of a crime to appease one family, because one family didn't want their daughter's name to be associated with drugs. Because they know alot of influential people they were able to get an Innocent man that is a Sergeant in the Army National Guard and has served our Country honorably twice in Iraq and was married a father of five, had no criminal history, no violent background unjustly convicted to 40 years in prison without any facts or evidence proving guilt.
Even the District Attorney Michael Blake said the lack of physical evidence against Jennings, no blood, hair, fiber, DNA or gunshot residue evidence ever tied Jennings to O'Keefe... As recorded In 2008 & 2009 in his closing arguments).
Sergeant Jennings needs help, he needs people to let our Court System know, that jurors must be instructed that there must be facts and evidence proving beyond a reasonable doubt guilty in order to convict, if there is no evidence, the verdict must be not guilty. That law needs to be inforced.
There are many people in the Antelope Valley that were in their early twenties when this crime was committed who swear that they know for a fact that a drug dealer whose name has been given to the authorities shot and Killed Michelle O'Keefe because she owed him money for drugs. Yet, his DNA was never tested. This person was later arrested for an unrelated crime and was just released from prison in October 2010, his sister is in prison for her involvement in a different murder.
Detective LONGSHORE (said): We had people confessing to it. Youngsters, teenagers early twenties up in the Antelope Valley who were involved in drug trafficking, were, 'Well, OK, she was killed because she owed money to a dope dealer.' As recorded on Dateline the girl with the blue mustang. (Detective Longshore talking 4/30/10).
There was also a known blood gang member Victoria Richardson in a car full of her acquaintances parked in the lot near Michelle's car, she came forward in 2000 after a reward for $55,000 was offered for any information leading to the arrest of the person that committed the crime.
detective longshore said: She (Victoria Richardson) was with a group of acquaintances in her car not very far from where the shooting occurred. He is recorded on Video tape saying this. On Dateline 4/30/10
Victoria Richardson said she heard the shots drove right through the crime scene and out of the lot, she stopped at the guard post and talked to Sergeant Jennings for a moment. (As recorded on Dateline the girl with the blue mustang. 4/30/10) (Notice that Sergeant Jennings was exactly where he said he was, at his post.)
Victoria Richardson continued driving right out of the lot and never looked back until the $55,000 reward was offered and then she came forward, but would not say who was in the car with her. Blood gang members are known to shoot and kill Innocent people to earn their stripes in their gangs. Victoria Richardson was arrested in 2005 for an unrelated crime and is currantly in prison for selling large quantities of drugs and for committing other felonies.
There was DNA from an unknown male, not Sergeant Jennings, and it was mixed with Michelle's blood and found underneath one of Michelle's fingernails, please remember Michelle wasn't bleeding until she was shot so in order for the DNA to be mixed with her blood she had to have been shot first.
That means it must be the killers DNA that is mixed with her blood. No doubt, that DNA belongs to the real killer which is probably either the drug dealer whose name has been given to the authorities or one of Victoria Richardson's acquaintances that were with her in her car in the park and ride that night.
The Detective testimonies, the first Police Officer on the scenes testimony and others as well as Crime scene photo's and Newspaper Articles, on this link: https://www.facebook.com/FactsareproofofJenningsInnocence
Please continue reading.
The gunshot wound in Michelle's chest was on the right side of her body, (see the x-rays in the crime scene photos), the first Police Officer on the scene and Sergeant Jennings both stated that it looked to them like the muzzle of the gun was shoved into the flesh of her chest ( the right side of her chest ) when the shot was fired, they knew because of the amount of gunshot residue that was surrounding the wound.
The only way that she could have been shot on the right side of her chest is if Michelle was outside of her car when she was shot there. That is where most of her blood is and her up turned shoe. There was no blood on the right side of Michelle's body in the car, the only blood on or in the car was on the part of the car between the door and the drivers seat, (the door opening) it is not visible unless the car door is open, and no blood could have gotten there unless the car door was open, it is on her left of the drivers seat.
The Police said there was no one else inside her car and it did not look like anyone had tampered with the right passenger side door. We know for fact the right passager side door was shut because it caught one of the bullets. So that means she had to be outside of her car when she was shot on the right side of her body in the chest with gun muzzle shoved into her flesh.
Sergeant Jennings when interviewed at the Police station in 2000, was recorded on nine hours of video tapes and he gave three or four different scenarios of what he thought might have happened to Michelle O'Keefe.
Then in 2002 Sergeant Jennings was video taped in an interview about his opinions and observations of how he thought Michelle might have been shot and from what angle the shots might have been fired for two hours, recorded by R.Rex Parris.
Then in 2005 those video tapes were all cut and spliced together making Sergeant Jennings say what R. Rex Parris, The O'Keefe's and Jim Jeffa wanted to hear.
Then in 2005 they convinced Mr. Robert Foltz they had a file-able case with those falsified video tapes and then they arrested Sergeant Jennings.
Those video tapes were all made in 2000 and 2002 and Sergeant Jennings wasn't arrested until December 14, 2005, after they were all cut and spliced together making Sergeant Jennings say what they wanted to hear.
(See their confession)-The Power Point Presentation, (As recorded on Dateline the girl with the blue mustang, 4/30/10).
They took HIS words TWISTED THEM, then used them against him. This is a travesty of the AMERICAN JUSTICE SYSTEM.
Sergeant Jennings is a well respect National Guardsman who has served two terms in Iraq serving our Country, was married and a father of five and had no criminal history and no violent background.
Please see the true picture of Sergeant Jennings to see what he really looked like 10 years ago. The picture that dateline shows of Sergeant Jennings they have horribly distorted to try and make him look like a criminal, killer.
If you look into all the facts and evidence in this case from when it happened in the year 2000, you will see that the entire story was changed and so many lies told in order to get 12 unintelligent jurors to instead of believing the forensic experts testimony, to believe a lot of lies in order to convict Sergeant Jennings. The forensic experts testified that Michelle O'Keefe was outside of her car when she was shot and killed then placed back into her car.
Please help Sergeant Jennings, in helping him, we are helping ourselves. If we don't help him, who knows who might be falsely accused next time a crime happens, just the most convenient person that happens to be in the area. Please remember that could be you. Please help by contacting your local Congressmen and let your voice be heard by speaking out and please sign this petition and please repost it to your web-site. We the people of the United States of America and all Countries should not stand by and let an Innocent man be put in prison for a crime he did not commit.
http://www.consumer-action.org/take_action/articles/make_your_voice_heard
Also, please notice in the Dateline program, they have inserted a hooded man (Actor) crouching down next to a replica of Michelle O'Keefe's car which wasn't in the original program, but because so many people have called Dateline saying that Sergeant Jennings is Innocent, every time they say Sergeant Jennings name, they insert a clip of the hooded man (Actor) crouching down next to a replica of Michelle O'Keefe's car, trying to make people believe thats Sergeant Jennings, and that it was taken from a security video camera or something caught on tape it is not. It is an Actor that they bought and paid for to help them make Sergeant Jennings look guilty.
Please continue reading all the posts of facts and evidence proving Sergeant Jennings Innocence, on this website. http://www.facebook.com/FactsareproofofJenningsInnocence
When clicking onto Older Posts on this website it is jumping to the end of that section, please scroll back up to the last Post you read, so you don't miss alot of information. See case summary below. Thank you. Please scroll all the way to the end of this page to sign the petition.
Thank you and GOD bless you.
Appealed February 18, 2010
http://appellatecases.courtinfo.ca.gov/search/case/dockets.cfm?dist=2&doc_id=1936923&doc_no=B222959
Case Summary- California Courts - Appellate Court Case Information.2nd Appellate District http://appellatecases.courtinfo.ca.gov/ Trial Court Case: MA033712 Court of Appeal Case: B222959 Division: 8 Case Type: CR Filing Date: 02/18/2010 Raymond Jennings info:


November 2004- Sergeant Jennings is called to active duty with the National Guard,
sent to IRAQ.
December 2005 -Jennings arrested
June 2006- Judge (Christopher Estes, good friend of R .Rex Parris) rules prosecutors
have sufficient evidence to warrant a trial (thats a lie).
March 2008- Jennings goes on trial.
April 2008- Jennings trial hung jury.
January 2009- Second trial begins.
February 2009- Second trial hung jury.
October 20, 2009- Third trial begins
November 24, 2009- Jurors begin deliberations.
December 18, 2009- Jurors convict.
Sentenced February 2010 to 40 years for 2nd degree murder and using firearm in commission of a crime.

Jennings Appeal 2/18/10.

Raymond Jennings info:
Raymond Lee Jennings born May 8 1974
Army National Guard 13 years
Married 5 children
Jailed December 14, 2005 –
1st Trial 2008- Hung Jury
2nd Trial 2008 -Hung Jury
3rd Trial October 20, 2009
Sentenced February 2010 to 40 years
Jennings Appeal 2/18/10
Links