Serene, Green 84: Say No to Chapin!
283
people have signed this petition.
Add your name now!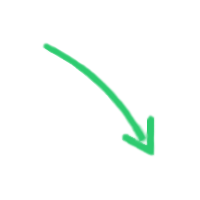 283

people

have signed.

Add your voice!
Maxine K.
signed just now
Adam B.
signed just now
We represent the community of residents on East 84th Street, East End Avenue, Gracie Square and nearby, who collectively oppose the Chapin School construction plans to build another vertical addition and rooftop athletic field. We ask the New York Board of Standards and Appeals to REJECT the Chapin request for four zoning variances, protect the interests of our community, and ensure the quality of life of our serene, green residential quarter.
The community suffered through a recent longterm Chapin construction project that severely diminished the quality of life of residents for more than four years and resulted in a glaringly unattractive addition, incongruous with the aesthetics of the area and surrounding buildings. This neighborhood was never meant for the expansion and encroachment of a private school. Chapin has created the situation for which it now seeks relief by increasing enrollment beyond what the space was intended for, from 661 students to 751 after the four-year 2010 construction project, and a 32% increase since 1989. The new Chapin construction project will yield an unsightly all-glass addition with a rooftop mesh surround that will permanently degrade the skyline of East End Avenue and will ensure an increase in noise, crowds, and traffic. Community Board 8 overwhelmingly voted against the addition. The projected construction also means:
•The quality of life for residents will once again be diminished as a result of a major construction apparatus and after-hours work going on for over 4 years;
•After-hours noise, dirt and general disruption taking place for more than four years will result in untenable living conditions;
•Our low-rise zone serves as a gateway to Carl Schurz Park. A longterm construction project will affect park access, ambience and enjoyment, as the new addition will cast long shadows over sections of the park as well.
The current cafeteria construction project has involved the removal of beautiful sidewalk trees, has entailed unrelenting 24/7 workdays, has reduced a section of East 84th Street to one lane and has occupied half the block as a perpetual loading dock.
Adding the Chapin project to other nearby construction sites - such as East End Avenue and 80th Street, the promenade revitalization, anticipated projects at 83rd and East End for the Brearley School and at 86th Street and York Avenue - will further congest the area and add to environmental hazards.
Chapin needs to do what other private schools have done: find a second location off-site to house its athletic facility, supplemental classrooms and administrative and fundraising offices.
Unified in our opposition to the Chapin addition, for these reasons and many others, we ask the Board of Standards and Appeals to uphold our rights as residents of the area - as affirmed by Community Board 8 - to a decent quality of life, unmolested by the expansionist goals of a wealthy private school benefitting a privileged few with zero public gain and immense public hardship.