Separate Reservation for Thiyya
18
people have signed this petition.
Add your name now!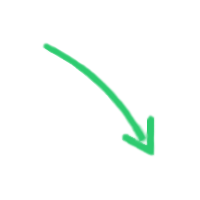 18

people

have signed.

Add your voice!
Maxine K.
signed just now
Adam B.
signed just now
Sub: A social issue of North Malabar region due to a typography mistake of OBC list of Kerala pertains to Thiyya caste name.

Thiyya caste have been considered as OBC as per the considered list of OBCs of India, circulated through Ministry of Social Welfare Resolution, Government of India, dated 10th September 1993, vide No.12011/68/93-BCC (C) and published in the Gazette of India for general information at the following states & Union Territories.
In OBC list of Kerala at sl.No.14 Ezhava and Thiyya ( Entry no in Mandal list 44, 185).
In OBC list of Pondicherry at sl. No.221 Thiya , Thiyyas ( Entry no in Mandal list 222).
And Ezhava caste at sl. No 49 ( Entry no in Mandal list 49).
In OBC list of Tamil Nadu Ezhava caste at sl.no.37 ( Entry no in Mandal list 55).
In the Kerala list of OBC Thiyya caste has not been typed in alphabetical order at alphabet T, instead, it is typed at alphabet E after Ezhava together in one line, so the caste name Thiyya is not noticed and getting eliminated from the list, which is not correct. It is an injustice done to Thiyya community. The name Thiyya must be typed as per alphabetical order at T instead of E in the list.
In the entire OBC list of all states of India, 2 cast names in one line is not written anywhere else. I think it is a typographical error and can be edited easily.
While scanning the OBC list of Kerala through alphabetical order, the caste name Thiyya is being silent ( second word in a line) and is getting eliminated from Indian OBC list, as Ezhava and Thiyya are written in one line together. It is an injustice to Thiyya community and it causes the elimination of Thiyya caste from India and particularly from Kerala, which is a social Injustice towards Thiyya community.
Ezhava and Thiyya are 2 separate castes of 2 regions (South & North ) of Kerala, whose customs, culture, rituals, social status are different and they are not related to each other.
For your further information Thiyya community is a caste thickly populated in North Malabar region of Kerala ( Kannur, Kozhikode, Kasargod, Wynad and Malapuram districts) and Mahe of Pondicherry State and spread to other places of India from there).
Ezhava community is found in southern parts of Kerala.
As these 2 castes 1) Ezhava and 2) Thiyya are two separate castes of two different regions of Kerala, Kindly list these castes in separate line of OBC list of Kerala like
1) Ezhava
2) Thiyya in separate line, so that both the castes are scanned and noticed.
So I humbly request you, to do the needful to get it corrected. I hope you can get it done for the benefit of the entire Thiyya community of North Malabar of Kerala.

Also we request for 7% separate reservation for Thiyya community.