Save Saint Elizabeth of Hungary Catholic School
85
signers.
Add your name now!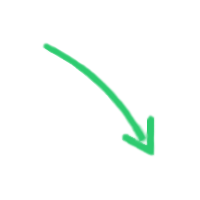 85

signers.

Almost there!

Add your voice!
Maxine K.
signed just now
Adam B.
signed just now
Saint Elizabeth of Hungary Catholic School (SEOH) is a part of God's kingdom where its children feel safe, secure, loved, and nurtured as evidenced by the many parent testimonials, students' personal growth and development, former students' Catholic high school performance , etc. SEOH is unique and NOT similar to other catholic school environments. About three to five years ago, SEOH suffered a series of unfortunate events; the following are some as best as I could recall them from conversations with members of SEOH administration:
1. administration turnover.
2. double digit decline in enrollment (as a percent of total enrollment) within a two year period.
3. requirement by the archdiocese to immediately remit payment for annual assessments that were neglected for multiple years (at no fault to parents who met their tuition obligations).
4. being included (rather than excluded) in the directive to either come up with the enrollment numbers to operate or close.
I am the father of an SEOH student just beginning her journey and have been completely stunned and moved by her growth and development since joining the SEOH community and taking part in the SEOH experience. In these few short months since joining, she has a deeper respect for prayer, explores imaginatively with drawing, coloring, and other forms of art unlike anything I have ever seen (this is not her first program; she has been involved in other preschool programs which happened to be more expensive). Further, her desire and interest to learn has gone from "dependent on Mom and Dad to put a crayon in her hand" to "Mom and Dad cannot keep a crayon out of her hand".
I finally realized just how special SEOH was when one day my daughter and I were at Target picking up a prescription. While walking to the pharmacy, out of nowhere, my daughter asked me if I would stop by the card section so she could get a card for her teacher. Perplexed by the question, I asked her why. She replies, "... my teacher loves us and works hard...". Amazed by what I had just heard, I took her to the card aisle after picking up the medicine and we read through thank you cards until she heard the one that put a smile on her face. That whole night, she could not wait for the next day so she could give the card to her teacher. No disrespect to her teacher, but if I were four years old again, I would be asking my Dad for a candy bar not a card for my teacher. In all seriousness, the fact that my daughter felt compelled to get her teacher a card is a testament to the teacher's character and the environment in which the teacher is able indoctrinate their children in the catholic faith.
SEOH is in the process of trying to recover from these aforementioned setbacks. Unfortunately, thus far, it is alone in doing so as its parish's financial position is weak and the archdiocese has currently not pledged any support. The students' parents and the school faculty are giving every possible ounce of time, talent, and treasure to assist with the rebuilding; the examples would require a book to be written.
SEOH is again awaiting a decision to remain open or to close its doors. I am of the belief that a school should be judged based not solely on its ability to produce the enrollment figures (as is currently the directive) rather in part on the content of its character and the manner in which it carries out its calling to indoctrinate the next generation of God's children into the catholic faith.
I truly believe SEOH deserves to be exempt from the "enrollment rule". Further, it needs help to recover from the one time setbacks, which were no fault of the faculty, parents, nor students. I strongly feel that this is what Christ would want for this particular school and to do otherwise would be turning one's back on God's children.
Let's be clear, we are not talking about, "just another school". Again, there is something truly special about this schools' character, the faculty (who are motivated by the call to indoctrinate rather than the paycheck), the parents, the students. It is an experience, albeit rare, that has earned the trust and respect of its students as they are allowing themselves to be taught and indoctrinated.
I am confident and convinced that once the school is afforded the time and financial resources to recover from its recent setbacks, it will stand again on its own, stronger, more confident, and able to extend its arms welcoming other children into an experience that is truly second to none. However, closing this school will be detrimental to the students that are near the end of their experience, just beginning it, or in the middle of it.
In discussing my concerns with a member of the archdiocese, it was suggested to me that there would be other SIMILAR schools for my daughter to attend should SEOH close. My daughter's trip to target is evidence enough for me to challenge that contention. Further, several members of the archdiocese, and even some in the SEOH parish, rationalize the directive of "enroll enough students or close" by contending that the economy is reason for the directive. I am a finance director and acknowledge and respect the challenging times we live in. However, with all due respect, I disagree with the contention that the economy is reason enough not to support SEOH. I am sure that wealth can be found somewhere within the diocese or greater church community and deployed to this little school. In return for the investment, the church will retain a program that quite frankly should be studied and modeled for other catholic schools.
I am fulfilling a commitment I made to myself, that I would do everything I could to help save SEOH. I am asking you to help be a voice by signing this online petition, which is requesting the archdiocese to keep SEOH open and pledging its support until SEOH can once again stand on its own.
As parents, we owe it to our children and their teachers to stand united with one clear voice advocating the archdiocese to keep SEOH open.
Links