Sentinel and Guardian Spin-off
67
people have signed this petition.
Add your name now!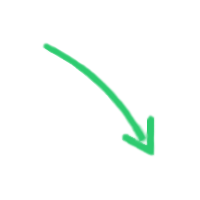 67

people

have signed.

Add your voice!
Maxine K.
signed just now
Adam B.
signed just now
Petition started: December 7th, 2021


I am writing this petition today to encourage the creators and producers of the popular CW series Supergirl, to consider a spin-off of two of its beloved characters Alex Danvers as her vigilante counterpart, Sentinel and Kelly Olsen as her vigilante counterpart, Guardian. Alex/Sentinel, who is portrayed by actress Chyler Leigh and Kelly/Guardian, who is portrayed by actress Azie Tesfai, who would continue to portray their counterparts Sentinel and Guardian. Both characters have become such beloved characters. Alex Danvers and Kelly Olsen, have accumulated a large and diverse fan base, ranging from all different ages and communities, including the LGBTQ+ community. Alex and Kelly have been such a positive influence and have captured the hearts of many. This show has a lot of potential, for audiences of all ages and different communities.
As Alex Danvers and Kelly Olsen, we watched them grow as people, Alex came out in Season 2 Episode 6 and as of season 4, started a relationship with Kelly. The outpour of love and respect for their characters, quickly came to light. Chyler Leigh and Azie Tesfai continued to capture the hearts of many throughout the series to present,. After Chyler came out in June 2020..she won the hearts of many and received an outpour of support. If given the opportunity, a Sentinel / Guardian spin-off would be a positive experience and gain a wide range of fans. I believe there will be positive feedback, with having their beloved characters continuing their journey in television. Also allowing Alex and Kelly, to continue being strong and positive forces in the LGBTQ+ community. As Sentinel and Guardian both being just newly discovered characters, I believe their story is just in its infancy. There is so much more, potential available for their continued growth & adventures.
Alex Danvers and Kelly Olsen, have had the attention and interest of everyone of its fans through the seasons. They continue to captivate us as Sentinel and Guardian, and will continue to do so, right up until the last episode. As the announcement of it's end came to light, it just about ripped out the hearts of every Alex/Sentinel and Kelly/Guardian fan. I believe that Sentinel and Guardian both have many more fantastic storylines, to come. Many more episodes, that will leave us sitting on the edge of our seats in anticipation. Sentinel and Guardian will continue their wonderful energy, if we pull together and show our support for this outstanding character. The time is now, for us to come together, to show our support for Chyler Leigh and Azie Tesfai and a Sentinel / Guardian spin-off series.
So, would Chyler Leigh be open to return as Alex Danvers? Here is what the Supergirl alum told cbr.com (comic book resources);
" CBR: Would you be open to returning as Alex again?
Chyler Leigh: In a heartbeat!
I would do it all over again and I'm still rooting for a Kelly and Alex spinoff. I don't know, I'm just saying rooting for it... You didn't see Kelly and Alex ride off into the sunset but hop onto their bikes to go save other people, Esme would love that. I'd love to throw that around and get that trending. [laughs] I would honestly really do it in a heartbeat. I love Alex and everything that I got to build with her and how I grew as a person and the love that I have for my family is love that I was able to embody through her. I'd absolutely love to put that suit back on. I'd just have to shed a few pounds again. I kind of went back on an eating kick. [laughs]"
Please sign the petition and copy and share the link to spread the love along with the hashtag #FightForSentinelandGuardian #SentinelGuardianSpinOffSeries #SentinelGuardianSpinOff

With Deep Sincerity,
Kathryn E. Perry
Creator and Founder
Instagram: emeraldgem0224
Twitter: RenewWoEEOwner